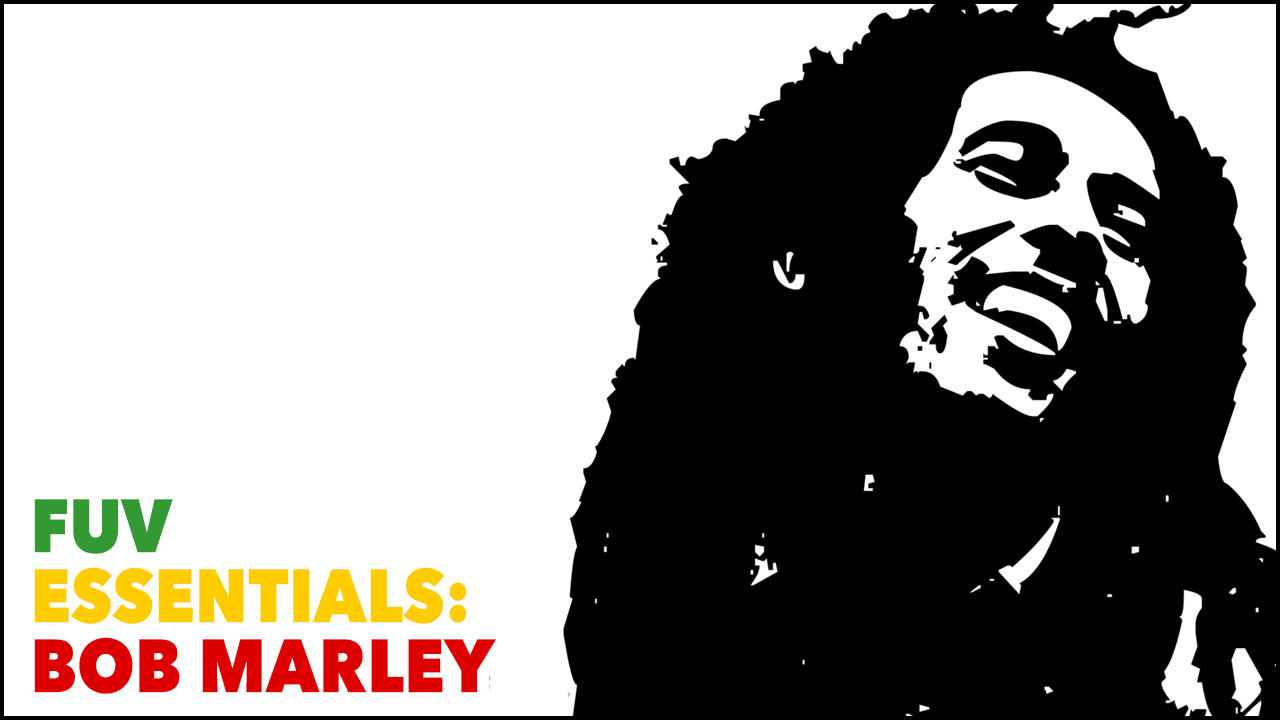 On what would have been Bob Marley's 75th birthday on February 6, 2020, FUV is diving deep into this soul rebel's songs with their universal and enduring messages of love and resistance to injustice.
Marley was much more than just the most important figure in reggae. He was an icon across all genres of music. He was the preeminent ambassador of Jamaican life, history, and culture. Along with the Wailers, he helped establish reggae's role as a unifying and liberating influence and often shared his political ideologies through his music. He was a deeply committed individual who staunchly advocated for human rights and social change, was passionate about the plight of the oppressed, and devoted himself to the Rastafarian movement and its beliefs.
In 1978, Marley received the United Nations Peace Medal of the Third World, an honor he earned through his tireless work calling for justice and peace during a time of political unrest in Jamaica. A few years later, he would be awarded Jamaica's Order of Merit, the nation's third highest honor.
Robert Nesta Marley was born on February 6, 1945 in the village of Nine Mile, located in the parish of Saint Ann, Jamaica. He was the son of Norval Sinclair Marley, a white Jamaican originally from England, and Cedella Booker. Marley and his childhood friend Neville Livingston (who later became known as Bunny Wailer), both caught the music bug as youths growing up in Trenchtown, Kingston. In 1962, Marley made his first recordings under the guidance of legendary reggae producer and record label executive, Leslie Kong. Soon after, with Bunny Wailer, Peter Tosh and others alongside Marley, the Wailers were formed.
Recordings in the mid-1960s with producer Coxsone Dodd resulted in the first hits for the Wailers. Later, they would briefly team up with Lee "Scratch" Perry and his band, The Upsetters. International fame awaited the Wailers in the 1970s, arriving after the band signed a contract with Chris Blackwell's Island Records. Their first album for Island (and fifth overall), Catch A Fire, was released in April 1973 and featured future classics "Stop That Train" (written by Tosh), "Stir It Up" and "Kinky Reggae." The next album, Burnin', was released later that same year and contained the standout tracks "I Shot The Sheriff" (later covered by Eric Clapton) and "Get Up, Stand Up," as well as new versions of some early Wailers tunes.
Despite the eventual departure of both Bunny Wailer and Tosh, Marley kept the Wailers alive, hiring new bandmates and rechristening the band Bob Marley and the Wailers. With each subsequent release, Marley and the Wailers enjoyed escalating commercial success and ever-increasing critical acclaim around the globe. The albums Natty Dread, Live!, Rastaman Vibration, Exodus, Kaya, Babylon By Bus, Survival and Uprising featuring seminal songs like "Lively Up Yourself," "No Woman, No Cry," "Natural Mystic," "Exodus," "Jamming," "Waiting In Vain," "Three Little Birds," "One Love/People Get Ready," "Is This Love," "Could You Be Loved" and "Redemption Song" helped establish Marley and the Wailers as reggae's foremost entity.
In 1977, Bob Marley was diagnosed with a form of melanoma which eventually spread. He died in a Miami hospital on May 11, 1981, at the age of 36, as he was en route home to Jamaica.
The Marley family continues to keep to keep their father and grandfather's legacy alive, notably via a year's worth of "Marley 75" events, like the Bob Marley Foundation's concert, Marley 75: Redemption, held on the musician's diamond jubilee birthday in 2020. A new video for "Redemption Song," released on 1980's Uprising which turns 40 in June 2020 , was released on February 5. The beautiful black and white clip, animated and directed by French artists Octave Marsal and Theo De Gueltz, expands on Marley's message of historic resistence. The year's worth of "Marley75" celebrations will also include Ziggy and Stephen Marley's appearance at the Beachlife Festival in May, when the two brothers will perform their father's songs together.
The Marley clan is an impressively gifted family: Ziggy, the eldest son of Bob and Rita, is an enormously successful reggae and roots musician in his own right; Julian, the son of Bob and Lucy Pounder, received a 2020 Grammy nomination for his fourth album, As I Am, and Bob's youngest son, Damian, won a Grammy for best reggae album for his 2017 release, Stony Hill. One of Bob's grandsons, Skip, who is Cedella Marley's son, is on the brink of releasing his debut album and has recorded with H.E.R., Katy Perry, Major Lazer and others. Cedella, Marley's eldest child, is the CEO of Tuff Gong International and an actress, singer, and writer — in fact, one of her children's books inspired by her dad, Three Little Birds, was recently adapted for a theatre production in Minnesota.
In 2018, Island Records founder Chris Blackwell sold a significant share of Marley's music publishing catalog to Primary Wave and in 2020, both parties, and the Marley family, kicked off a year-long celebration of Marley's 75th birthday anniversary during Grammy week in January 2020. There's hardly a record collection on earth that doesn't have a copy of Legend: The Best of Bob Marley and the Wailers tucked away; it remains one of the best-selling and longest-charting albums of all time, hitting 500 nonconsecutive weeks in the Billboard 200 in 2018.
Thanks in part to the work of his wife Rita and the next generation of Marleys, Bob Marley's music and message thrive, 40 years since his passing, and remain as vibrant as ever, always one of our FUV Essentials.
Valerie June: Five Essential Bob Marley Songs

Wild Belle's Natalie Bergman: Five Essential Bob Marley Songs
FUV Essentials: Carmel Holt on Bob Marley
Listen
#FUVEssentials: Bob Marley (Spotify playlist compiled by FUV's Alisa Ali)