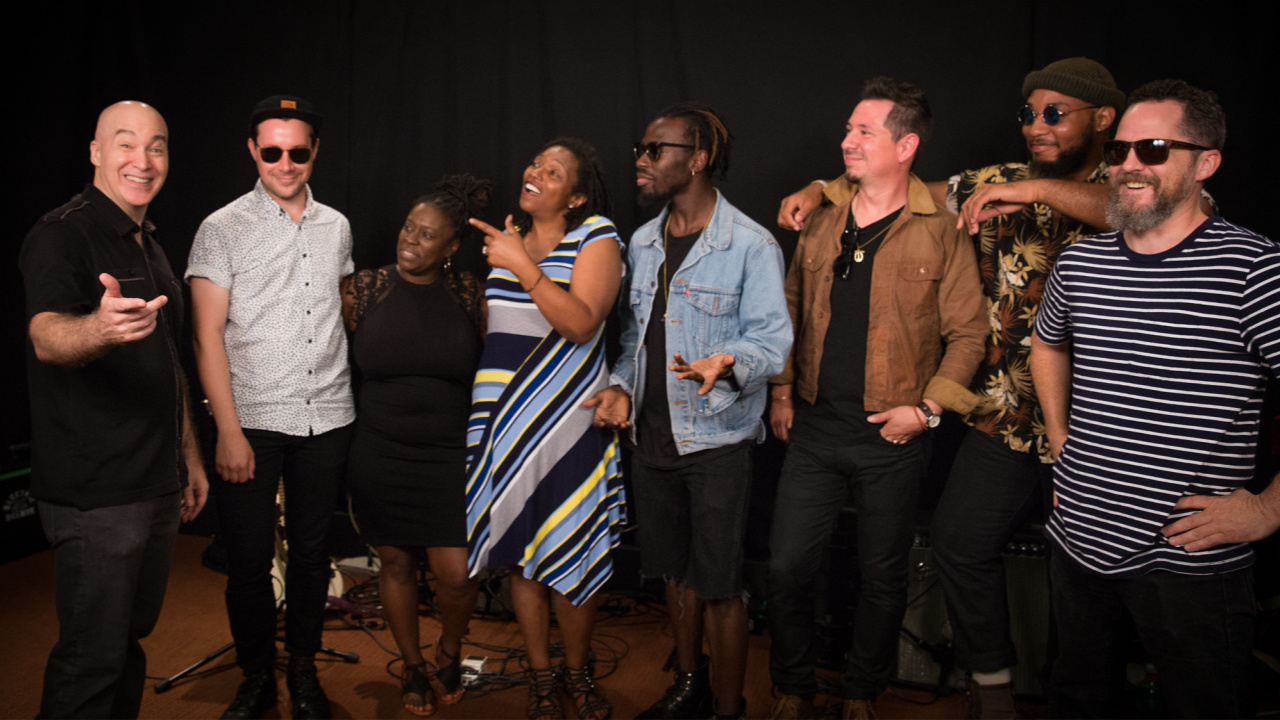 Black Pumas' prime movers, Adrian Quesada and Eric Burton, come from wildly different places.
Quesada, who is known as "El Wizard" thanks to his skills in the studio, is originally from South Texas. He's become a mainstay of the vibrant Austin music scene as a member of the Grammy-winning Grupo Fantasma and Brownout. He's also worked with a string of artists, ranging from Prince to Wu Tang Clan's GZA to members of Spoon.
Burton, who hails from California, first sang in church and has a background in theater. He worked up his repertoire and his performing chops as a busker, traveling from state to state in an extended tour that finally landed him in the Texas capital.
After the pair quickly established a musical rapport, the songs began to come fast and furiously. The stacked touring band that visited our Bronx studios this summer (and also played our SXSJ showcase in March) was assembled. In addition to their performance in Studio A, Quesada and Burton share colorful details about their sensibilities and songs, including how the solar eclipse of 2017 spurred one of the most memorable tracks on Black Pumas' self-titled debut album.
[Recorded: 7/29/19; Engineer: Jim O'Hara; Producer: Sarah Wardrop]