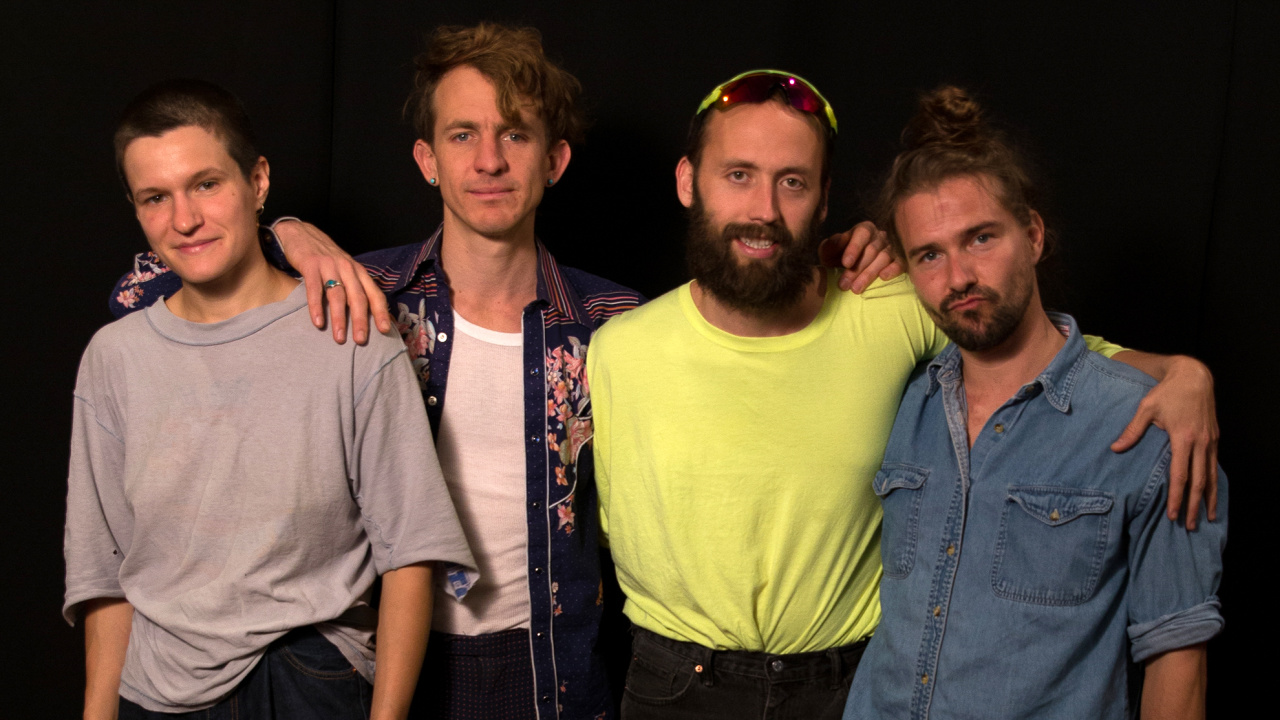 The third album from Brooklyn's Big Thief, called U.F.O.F., comes just three years after their impressive 2016 debut album, Masterpiece, an album that certainly lived up to its title (a Rolling Stone review described it as a "hero's journey").
On that first album, frontwoman Adrianne Lenker shared deeply personal stories of adversity, tenderness, and resolve through a beautifully balanced mix of loud and quiet sounds provided by her musical family: James Krivchenia, Max Oleartchik and Buck Meek.
The very next year, Big Thief released the resplendent Capacity, which was filled to the brim with captivating tales of family history and characters, like "Shark Smiles" and "Mythological Beauty." In 2018, Adrianne Lenker released her exquisite solo debut, abysskiss. The power of Lenker's record lingers still, with a couple of the songs from it, like "From," making their way onto U.F.O.F.
During this episode of FUV Live, I talk with Big Thief about their third album and they play three tracks from it in Studio A: "U.F.O.F.," "Century" and "Cattails."
[Recorded: 5/7/19; Engineer: Jim O'Hara; Producer: Sarah Wardrop]