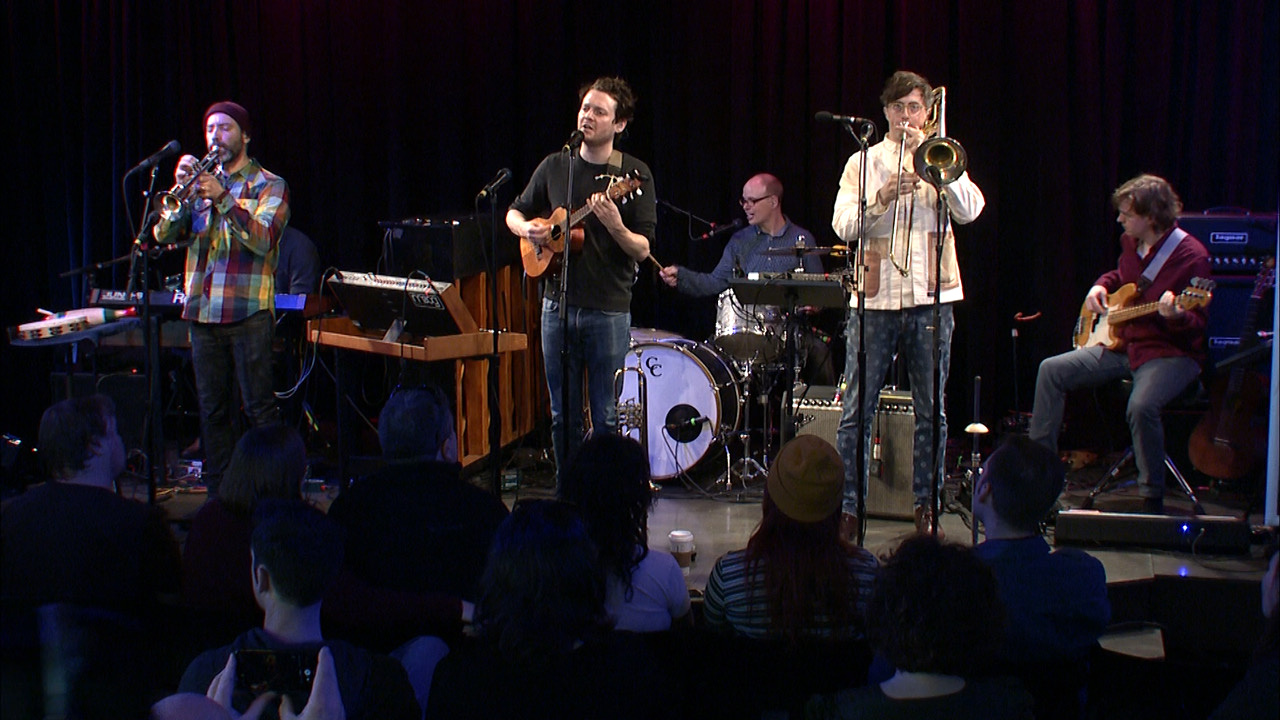 Beirut was founded in the early 2000s by Zach Condon as a solo project, when he was still a teenager living in his hometown of Santa Fe, New Mexico. Though his band shares a name with the capital of Lebanon, Beirut is more Eastern Bloc than Middle East: Condon has melded the sounds of the mariachi bands of home with the Balkan and Eastern European music of the Roma people, which he discovered during his European travels.
While his early albums kept this sound intact, Condon has recently experimented with the addition of synths, placing less emphasis on more whimsical elements, like the ukulele. Geography and globetrotting continue to permeate both song titles and atmosphere.
Condon is back with Beirut's fifth album, called Gallipoli. During its recording, he simultaneously expanded his musical map to include Italy and Germany, and returned to the Farfisa organ, the instrument he used to write most of his 2006 debut, Gulag Orkestar.
On this episode of FUV Live, Condon talks about Beirut's travels on this record. The band also plays a few new songs from Gallipoli, recorded live at a recent show in New York City.
[Interview recorded 2/4/19; Performance Engineer: Tom Tierney; Producer: Sarah Wardrop]