Beck: Throwback Thursday 1999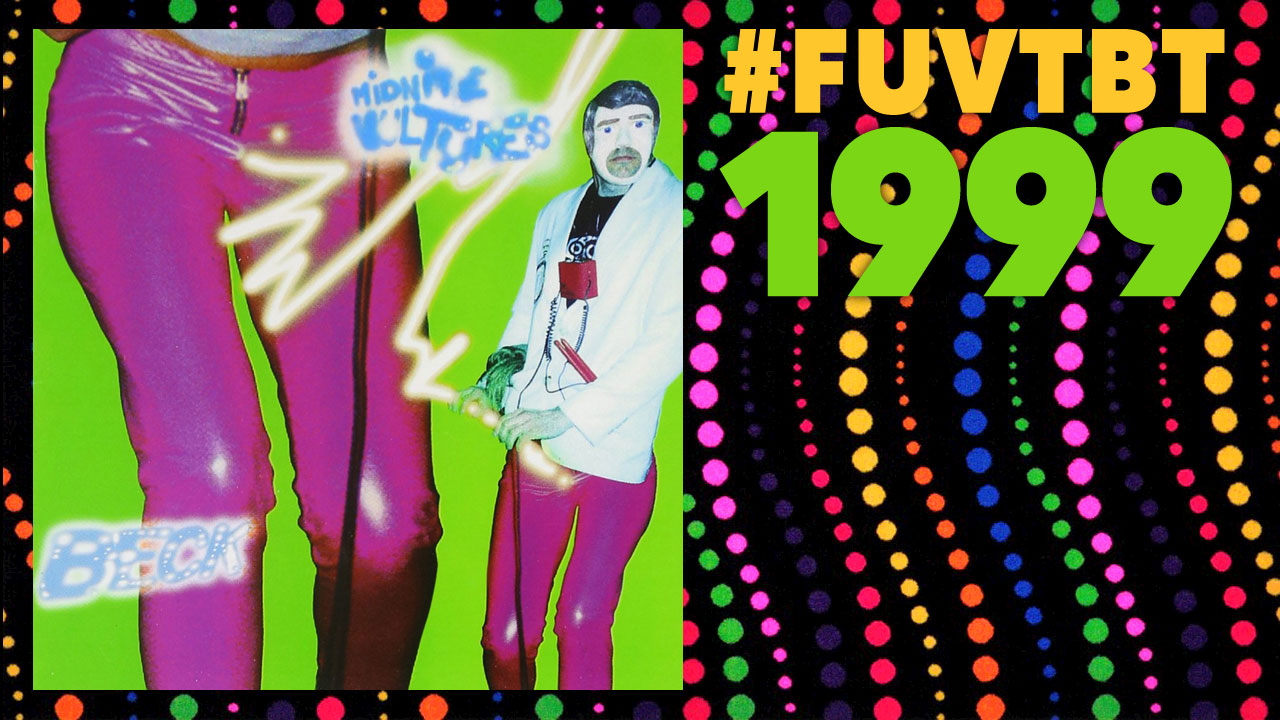 For FUV Throwback Thursday 1999, midday host Alisa Ali writes about Beck's Midnite Vultures, an album that is not only a funky neon splash of a party album, but a savvy production triumph too. It still sounds brand new, even as it nears its 20th anniversary on November 23.
Beck had breakthrough hit in 1993 with "Loser," a single that was popular with Gen X slackers, but initially, it wasn't taken all that seriously by some music critics.
More than 25 years later, Beck has long since won over both music critics and fans. Both point to Beck's more somber albums,  like Sea Change and Morning Phase, when celebrating his work and indeed, these are wonderful albums.
Unfortunately, his more playful side — as on songs like "Loser" — is often overlooked and underestimated. His sixth album, Midnite Vultures, released in 1999, is a prime example. The album is considered a party record, even by Beck himself, but that doesn't mean that it's any less impressive than his more "serious" releases.
The music of Midnite Vultures is actually a great deal more sophisticated than on either of those previously mentioned albums. The songs weave in a multitude of sounds and genres with such ease and fluidity that it's hard to even recognize all of the things that are going on. Aside from typical guitar-bass-drums instrumentation, there are clavinets, marimbas, horns, synthesizers and a ton of brilliantly placed samples.
It's easy to hear Prince's influence in Beck's arrangements, but there's subtle touches of David Bowie, Dr. Dre, Roxy Music, and even Lipps Inc. in Beck's gumbo pot of sounds. Beck doesn't copy these musicians, but he studies them and makes unique connections with these disparate fragments of art.
On Midnite Vultures, "Peaches & Cream" is a funky song with a coda that's steeped in old blues and gospel: "Keep your lamplight trimmed and burning." What's more is that Beck adds his quirky sense of humor to the mix, turning the songs into something that feels approachable, easy, and fun. He did the same thing with "Loser" and at the time it was considered just amusing, but years later, that song and many songs from Midnite Vultures remain in the cultural zeitgeist.
The sultry "Debra" has so many weird little lines, like "Lady, step into my Hyundai,"  and fans like me just relish singing along with them. Beck always has a degree of cool, tongue-in-cheek confidence. On "Get Real Paid" he sings about sitting around while partying in Hollywood, trying on a persona that feels right for this neon-bright album. We all do that from time to time; we all like to joke around and pretend that we've all got it like that.
Beck strikes the perfect tone on Midnite Vultures, even 20 years down the line. The music is vibrant and pops with color; its varied soundscape sat well alongside Top 40 pop music at that time. You could play a cut from Midnite Vultures right next to Moby, TLC or Britney Spears. And today, segue "Mixed Bizness" into Halsey, Mark Ronson or Lizzo — and it all sounds fresh and cool.
Listen
#FUVTBT: 1999 (Throwback Thursday playlist compiled by the WFUV air staff on September 5, 2019)