Bear's Den: Electric Lady Studios 2014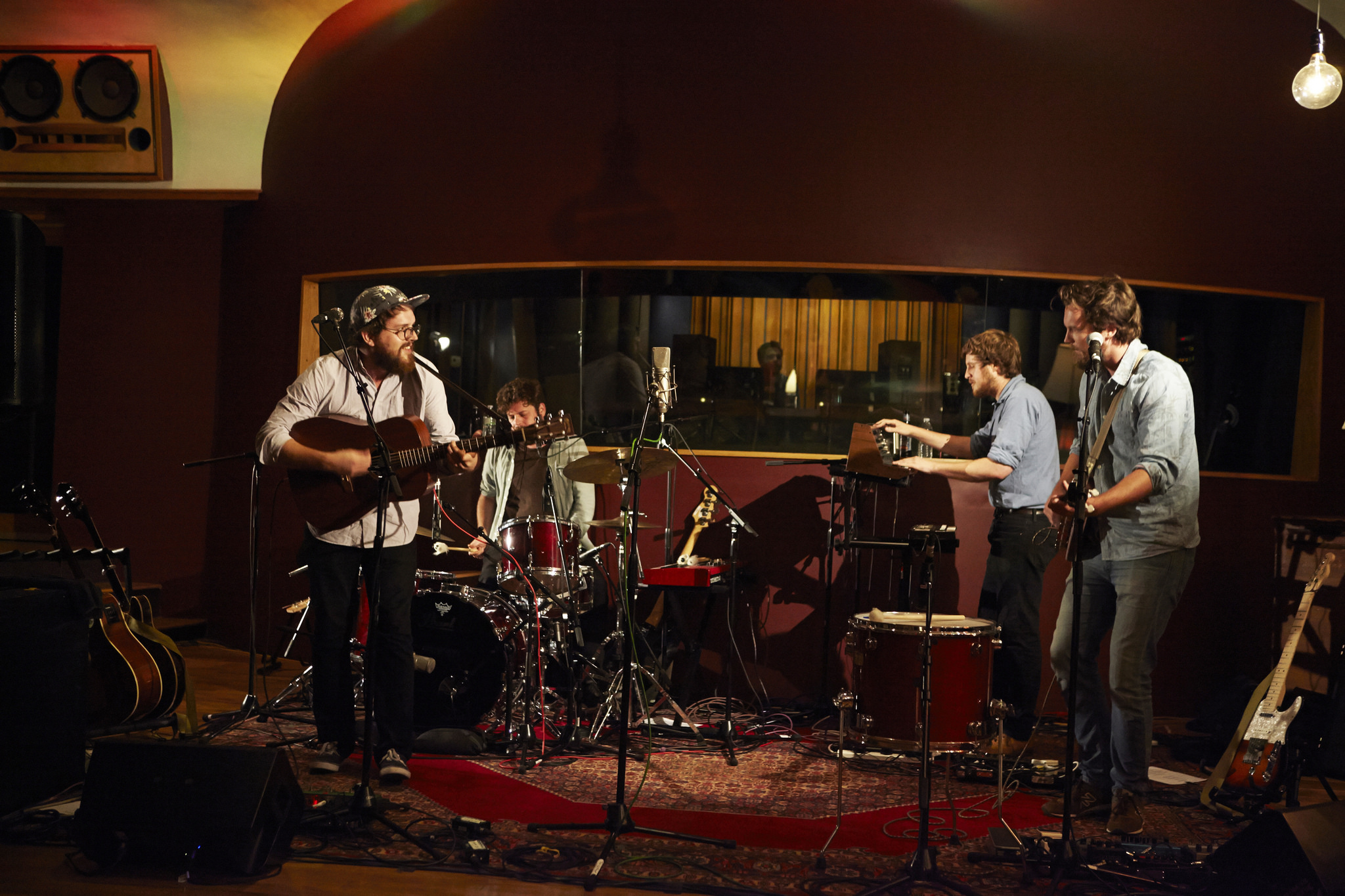 Over the course of two fine EPs, Agape and Within/Without and, at long last, a debut album, Islands, Bear's Den has established itself as a folk rock force of nature, crafting emotionally complex, dynamically arranged songs that soar, swoon and sob. The hard-working London trio— singer/guitarist Andrew Davie, vocalist/banjo player Joey Haynes and drummer (and Communion Records co-founder) Kevin Jones—has toured with Laura Marling, Daughter, the Vaccines and Mumford and Sons, exploring the richly textured nuances of their sound.
Although not bleak in their lyrical outlook, Bear's Den doesn't shy from tackling tough subject matter either. Their single "Elysium" and the track's accompanying video, filmed in the grief-stricken aftermath of a college campus shooting, went viral earlier this year. When Bear's Den (all sporting suitably ursine beards) played an FUV Live concert at Electric Lady Studios recently, they admitted that they were amazed to be in such a legendary New York locale … and slightly nervous too. But their set, which included stirring versions of "Bad Blood" and "Above the Clouds of Pompeii," was bold and confident, a harbinger of a terrific band on the ascent. Listen to Bear's Den live on FUV tonight at 9 or streaming now in the FUV Vault, and watch videos of the trio (including touring member Marcus Hamblett) in Electric Lady Studios.
[recorded: 7/30/14]
Funding for WFUV's ongoing coverage of live concerts and festivals comes from The Agnes Varis Trust, supporting affordable access to the arts, education and healthcare.