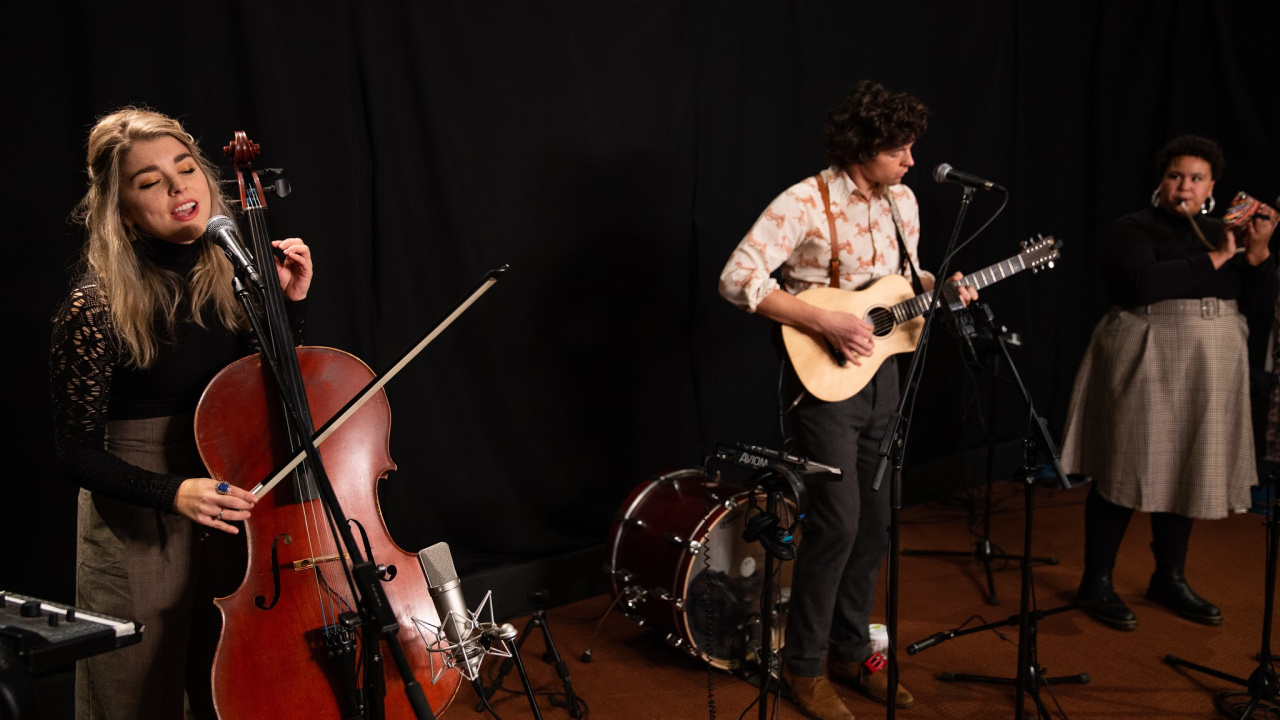 Adrian Enscoe, Sydney Shepherd and Regina Strayhorn are New York City's own Bandits on the Run and they may just be this city's most charming band right now.The group started out as an underground band — and I mean that literally. They first started playing together in the subways, busking for cash and smiles. They eventually made enough of both to carry them above ground and all around the country, spreading their unique brand of musical merriment far and wide.
After releasing The Criminal Record in 2017, they participated in NPR Music's Tiny Desk Contest twice, and were even finalists in 2019. Their latest release is an EP called Bandits (Live at the Power Station).
During this episode of FUV Live I get the backstory on this delightful trio and they play both "Sweet Thing" and "Love In The Underground" in Studio A.
[Recorded: 11/7/19; Engineer: Jim O'Hara; Producer: Sarah Wardrop]