Anthony D'Amato - FUV Live - 2014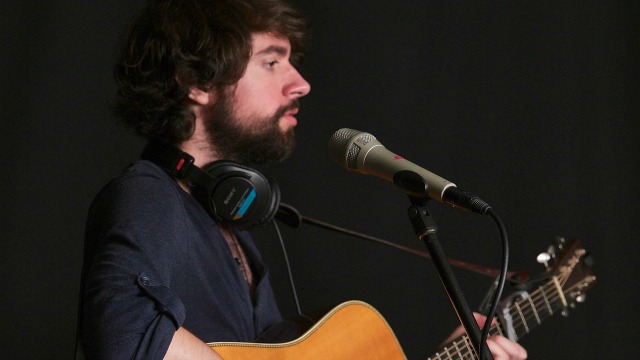 Self-described as "Folk and Roll," Anthony D'Amato stepped into the music scene in 2010 with his debut album, Down Wires. He recorded the songs himself in his college dorm room with a single microphone and self-released the album. Just a few years later, he has certainly come a long way. His latest album, The Shipwreck From The Shore, was recorded in a professional studio with the help of producer Sam Kassirer (Josh Ritter, Langhorne Slim, David Wax Museum) and it's out today on a major label (New West).  
Anthony D'Amato recently stopped by Studio A to play some of the new songs, and I also got a chance to talk with him about the album. We'll hear that conversation and performance during this episode of FUV Live.
[recorded: 7/21/14]