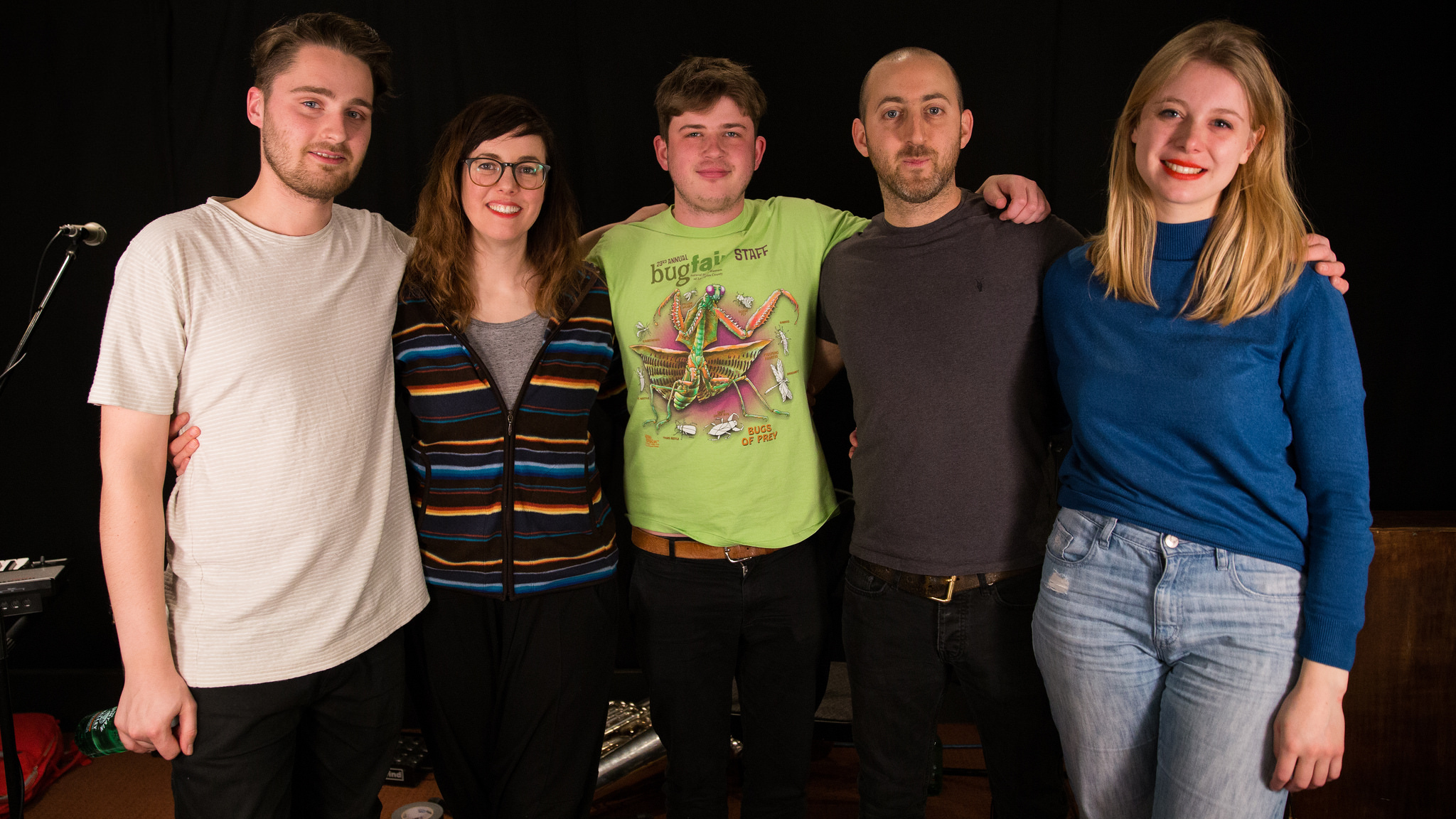 Anna Meredith's 2016 debut album, Varmints, is a daring confluence of classical, electronic and pop music. But don't even suggest genres in front of this brilliant Scottish composer and musician — she is adamant about fluidity, freedom, and innovation in whatever music she writes and records.
Although Meredith's background is that of a classical composer, her bold experimentation has led her in many different directions, from the BBC Proms to the 2017 Manchester International Festival.  Recently, she wrote her first score for a movie, which premiered at Sundance in January, and she's working on a new commission, with the design team 59 Productions, called Five Telegrams. That World War I-focused project premieres at the BBC Proms in London and the Edinburgh International Festival this summer.
Meredith recently toured the States with her bandmates and came to the Bronx for an invigorating, inspired session, playing songs from Varmints. She's fascinating and funny and she spoke at length about her visual approach to composition, which includes blueprint-like sketches of every songs she writes.
[recorded: 2/2/18]
Flickr Gallery