Ani DiFranco: Clearwater 2015 interview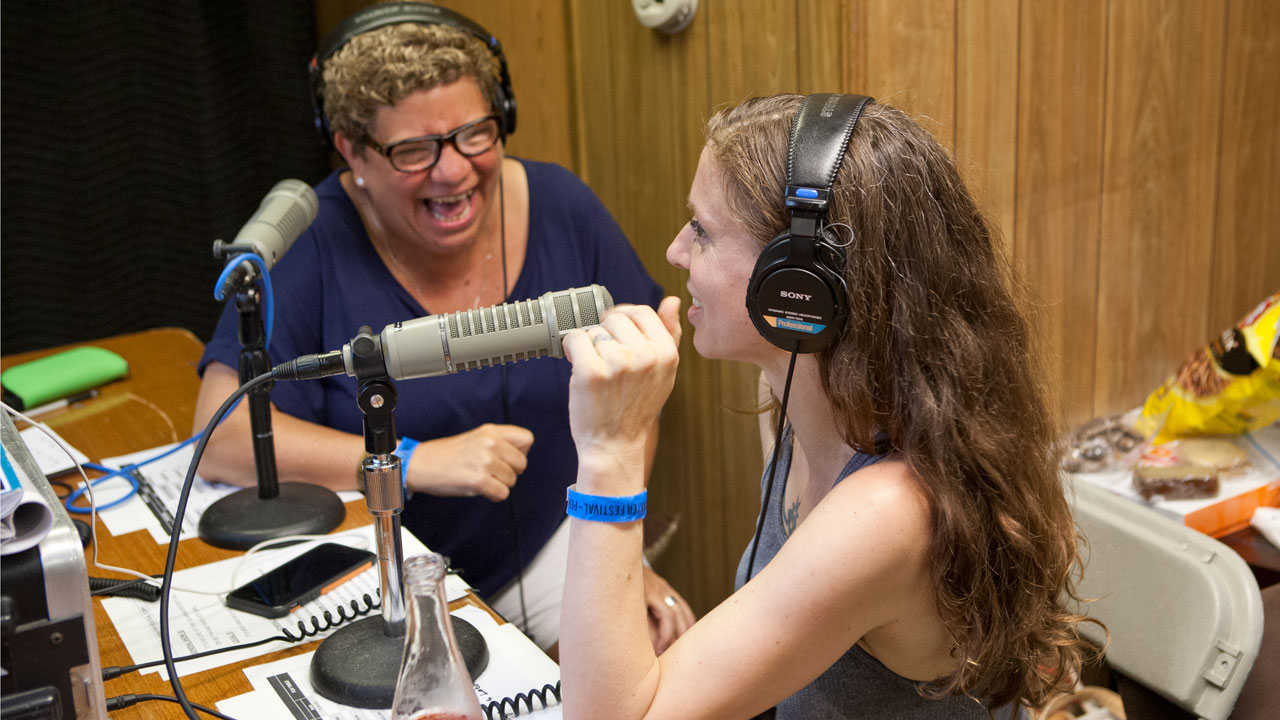 After Ani DiFranco's performance with her trio at the 2015 Clearwater Festival, she was kind enough to rush through the rain to stop by the FUV broadcast booth for a chat. It was great to catch up and also to learn more about some of the new, in-progress songs she included in her Clearwater set, including the groove-filled "Binary" and her version of the powerful "Take Down Your Flag," written by Peter Mulvey.
[recorded: 06/21/15]
Funding for WFUV's ongoing coverage of live concerts and festivals comes from The Agnes Varis Trust, supporting affordable access to the arts, education and healthcare.