Ani DiFranco: Clearwater 2015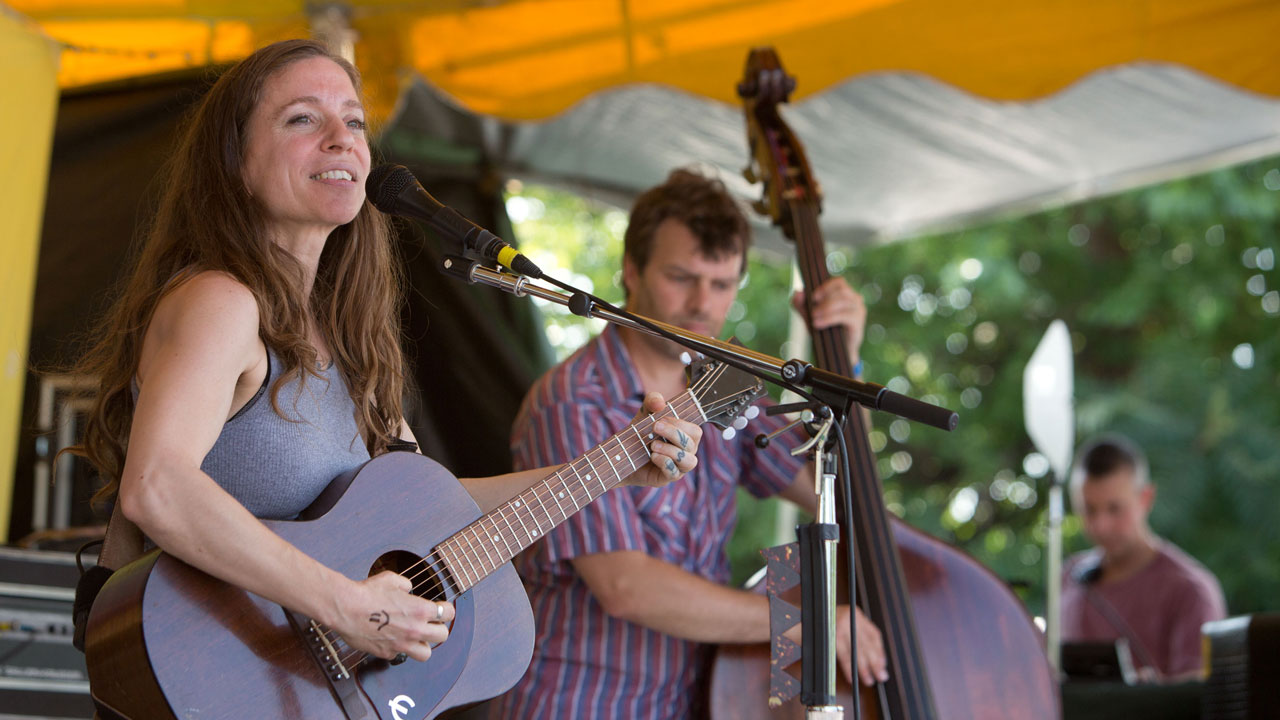 Ani DiFranco has a long and meaningful connection to Clearwater and it was great to have her back after 3 years. Like her friend and mentor Pete Seeger, Ani is well known for her humanity, sense of social justice, and willingness to speak up and speak out.
Ani performed with her trio — Todd Sickafoose on bass and Terrence Higgins on drums (sporting a The Last Waltz t-shirt!) — and her undeniable and distinctive guitar chops. The set was very current, including some songs even newer than her latest album, Allergic to Water. "Take Down Your Flag" was written by Peter Mulvey in response to the Charleston, South Carolina shootings last week. It was very moving and another amazing example of the power of Ani, the little folksinger!
We were also lucky enough to have Ani rush through the rain to stop by the FUV broadcast booth after her set, so you can listen to her performance above, and our conversation here.
Funding for WFUV's ongoing coverage of live concerts and festivals comes from The Agnes Varis Trust, supporting affordable access to the arts, education and healthcare.
Flickr Gallery