Amy Helm: Rockwood Music Hall 2018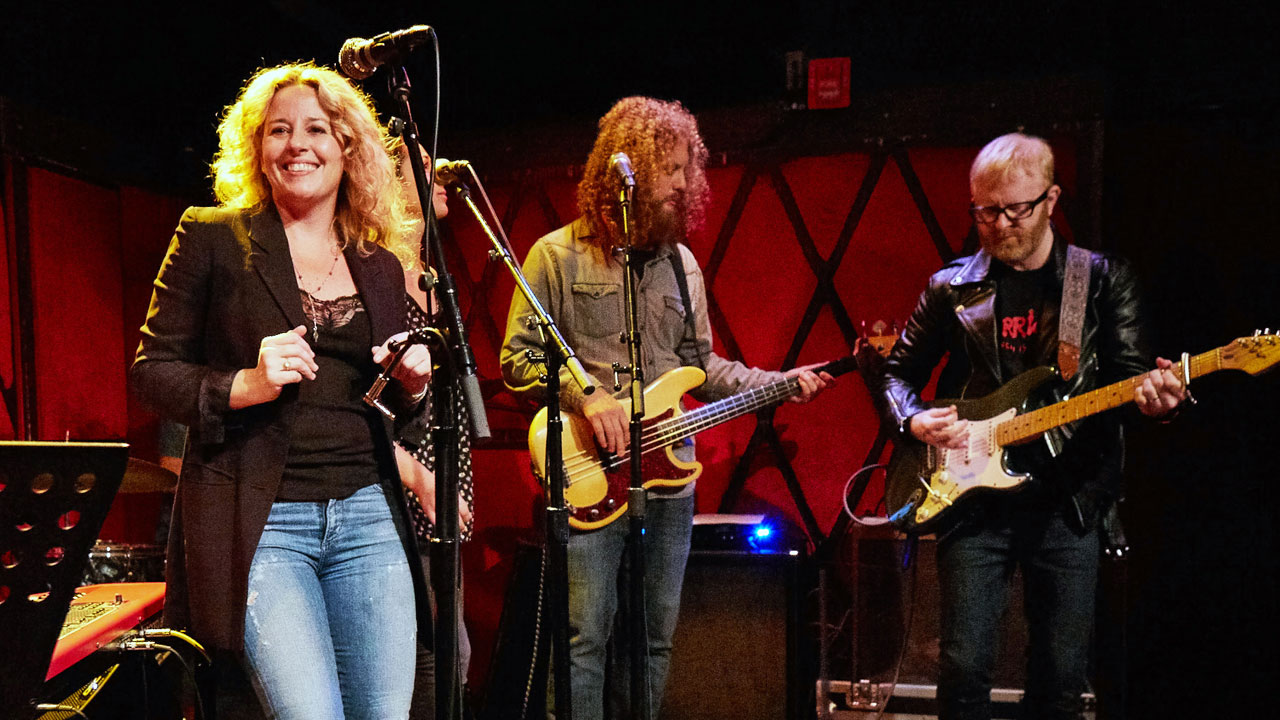 Legacy is a complex thing, especially when you are born with the last name of Helm. But there is no example of a legacy more full of light and hope than this one, and Amy Helm has always charted a path of her own.
Since the mid-2000s, Helm has made four albums with her band Ollabelle and worked with her dad, the legendary Levon Helm, to build Midnight Rambles in Woodstock. She also co-produced and played on her father's Grammy-winning comeback album, Dirt Farmer, and she toured with the Midnight Ramble Band.
After Levon's passing in 2012, Amy released her solo debut, Didn't It Rain, in 2015. Now she is back with a new album, produced by Grammy-winning producer Joe Henry, called This Too Shall Light.
Lucky for us, Helm brought her new band and her powerful voice to Rockwood Music Hall for an FUV Live show. She performed material from both of her solo albums and a couple of songs by her dad from his days with the Hawks. Since the concert fell on the first anniversary of Tom Petty's death, she also turned lead vocals over to bassist Adam Minkoff for a special Petty tribute.
During our mid-set chat, I also talked with Helm about making her new album, just what The Barn and the Midnight Rambles are, and what career she tried out (and loved), before fully committing to the legacy that is so rightfully hers, with a voice that is all her own.
Setlist:
Odetta
Didn't It Rain
River of Love
The Stones I Throw
This Too Shall Light
Michigan
The Best of Everything
She Don't Love You
[Recorded: 10/1/18]