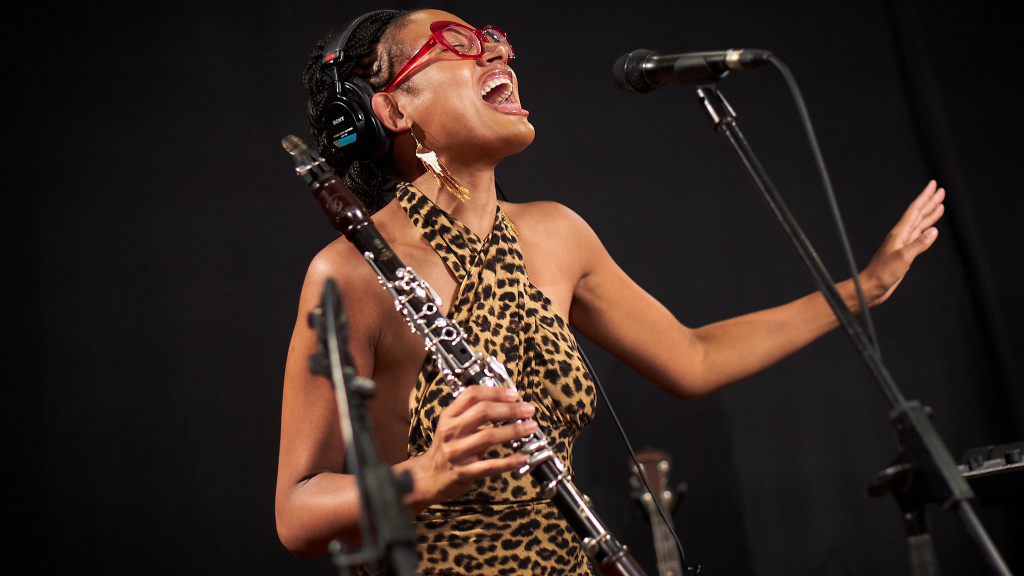 Allison Russell exemplifies fortitude, evident in the compassion and undiluted candor that runs through the Montréal-born musician's songwriting. Her second solo album, The Returner, takes off from where her award-winning solo debut, 2021's Outside Child, ended. Although the trauma of her childhood and teenage years will never fully fade, on The Returner, she is relishing the present — and dancing in the moonlight with her remarkable "Rainbow Coalition" band.
On her solo recordings and with her multiple bands — Po' Girl, Birds of Chicago, and Our Native Daughters — Russell's music mirrors her radiant spirit as a sage and enthusiastic storyteller. Over the past handful of years she has won Juno and Americana awards and has been nominated for Grammy awards and the Polaris Prize. But beyond those shiny accolades is something more meaningful: Allison's ability to help others confront a painful past with courage, and to steer toward a happier present.
For this FUV Live session, the now Nashville-based Russell was joined by bassist Ganessa James, guitarist Meg McCormick, and percussionist Mayteana Morales. In addition to playing two songs from The Returner, Russell also resurrected a Birds of Chicago song. We also had a lot of conversational ground to cover and zigzagged from The Returner to her love of the clarinet and banjo, and also touched on why Tennessee politics weigh heavily on her mind.
[Recorded: 8/22/23; Engineered by Jim O'Hara, Allen Wang, Erin Merriman; produced by Meghan Offtermatt]