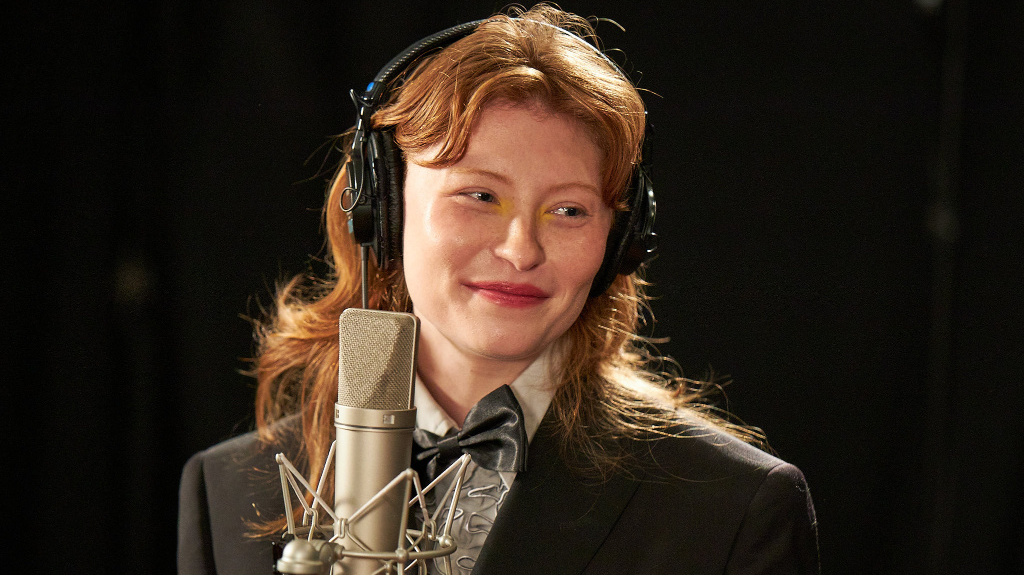 We're Shaking Hands with Elvis in Studio A! That's the name of the new EP from Brooklyn-based Alison Ponthier. 
This new release is is a catchy collection of songs that mark a new chapter in this musician's life, one of acceptance and celebration.
I chat with Allison about her path from Texas to New York and, of course, Hollywood is discussed as well, given the provocative title one of her singles, "Hollywood Forever Cemetery."
Watch videos of her performance of that track, along with "Autopilot" and "Faking My Own Death," and listen to the full session on demand in the player above.
See more photos from the session via FUV's Flickr.
[Recorded: 11/16/22. Engineered by Jim O'Hara, produced by José Ozoria]