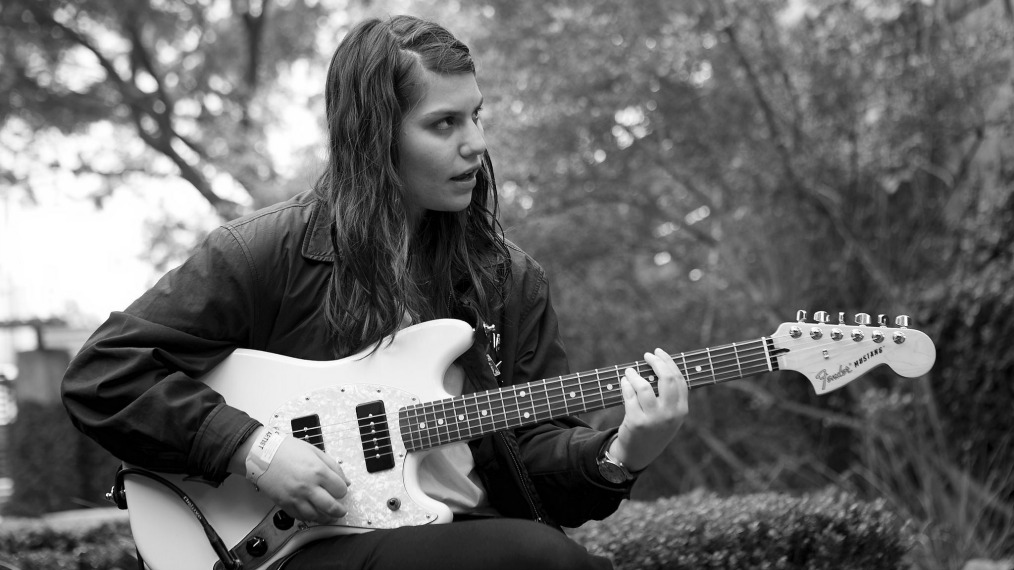 Alex Lahey, formerly of Australian pop band Animaux, has a knack for clever lyrics and catchy melodies. Her new EP, B-Grade University, is filled with both.
The first song you'll probably hear from her is "You Don't Think You Like People Like Me," which proves the early hype that she's a playful, witty storyteller with a fuzz pedal she's not afraid to use. She's cited some of her influences as Courtney Barnett (plenty of comparisons there), Missy Higgins, and Dolly Parton. Do with that what you will.
Ahead of a few SXSW shows with her band, Lahey made a solo visit to FUV's outpost at Hotel San Jose in Austin, Texas to perform her song "Wes Anderson" — making it our lucky day.