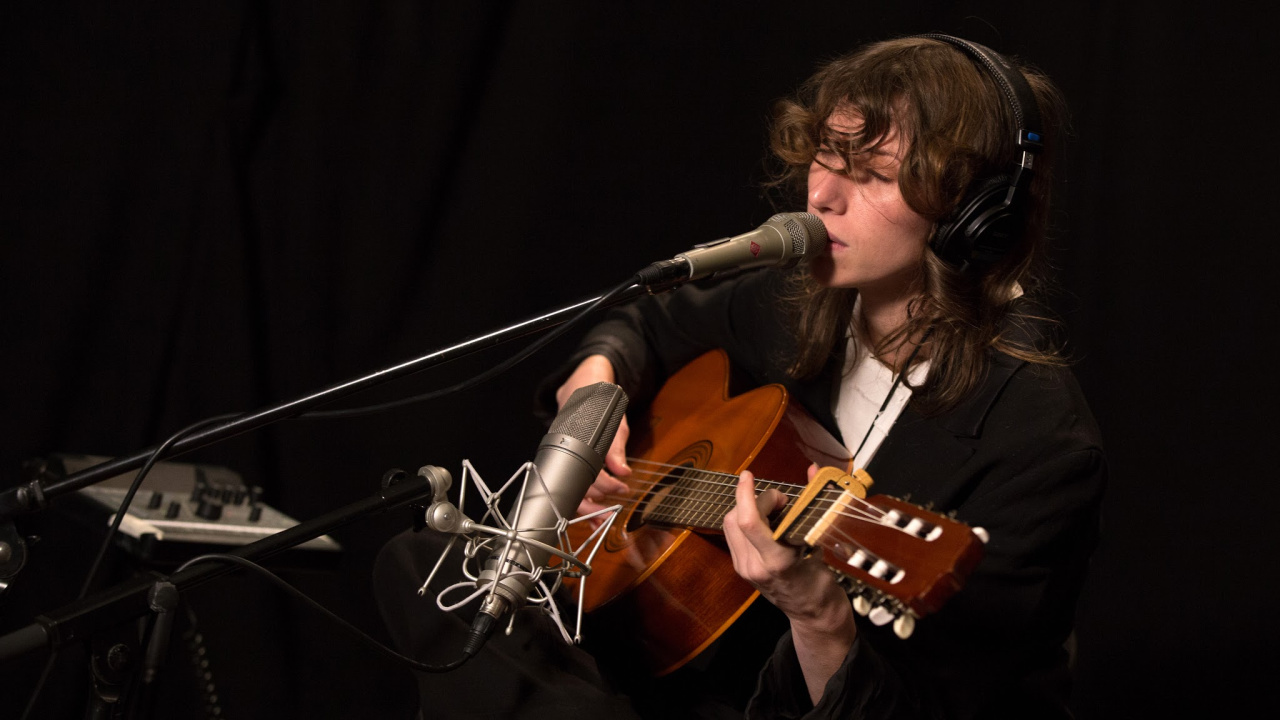 New Zealand's Hannah Harding, who records as Aldous Harding, has always chosen a circuitous route when discussing her own music — she is far more comfortable offering up a veiled metaphor when explaining what drives her artistically. It's a poetic elusiveness that shapes Hannah's brilliance as her magical alter ego, Aldous Harding.
Over the course of Hannah's three albums, her self-titled 2015 debut, 2017's Party and now 2019's Designer, Harding sings of the mutability of love, loss, resurrection, despair and, on Designer, a fresh lucidity. On Designer, her second collaboration with producer John Parish, known for his work with PJ Harvey and This is the Kit, Harding is a riveting shape-shifter, finding a different vocal character, from sylph to steely victress, for every track.
A certain Welsh freedom breathes throughout Designer too — Hannah has been living in Cardiff for the past couple of years and Designer includes her circle of Welsh confidantes, like guitarist and keyboardist H. Hawkline who joined her when she visited Studio A.
[Recorded: 4/4/19; Engineer: Jim O'Hara; Producer: Sarah Wardrop]
Flickr Gallery