Alabama Shakes performing "Hold On" from SXSW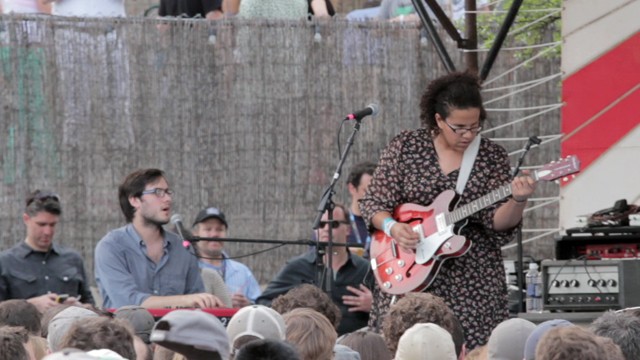 Our friends from Hotel San Jose invited us out to check out their showcase yesterday and we ran into one of the most buzzed about bands here at SXSW, Alabama Shakes!
Six months ago Alabama Shakes frontwoman, Brittany Howard, was a mail carrier in her hometown of Athens, Alabama. Now the rock n' roll band is a rising star and their emotional live performances have gained them a strong following. Yesterday was no different.  The crowd packed the Hotel San Jose's parking lot and even spilled out into one of Austin's busiest streets.
Check out live performances of "Hold On" and "Hang Loose" from the band making big waves here at SXSW, Alabama Shakes.