Adia Victoria: BRIC Celebrate Brooklyn! Festival 2019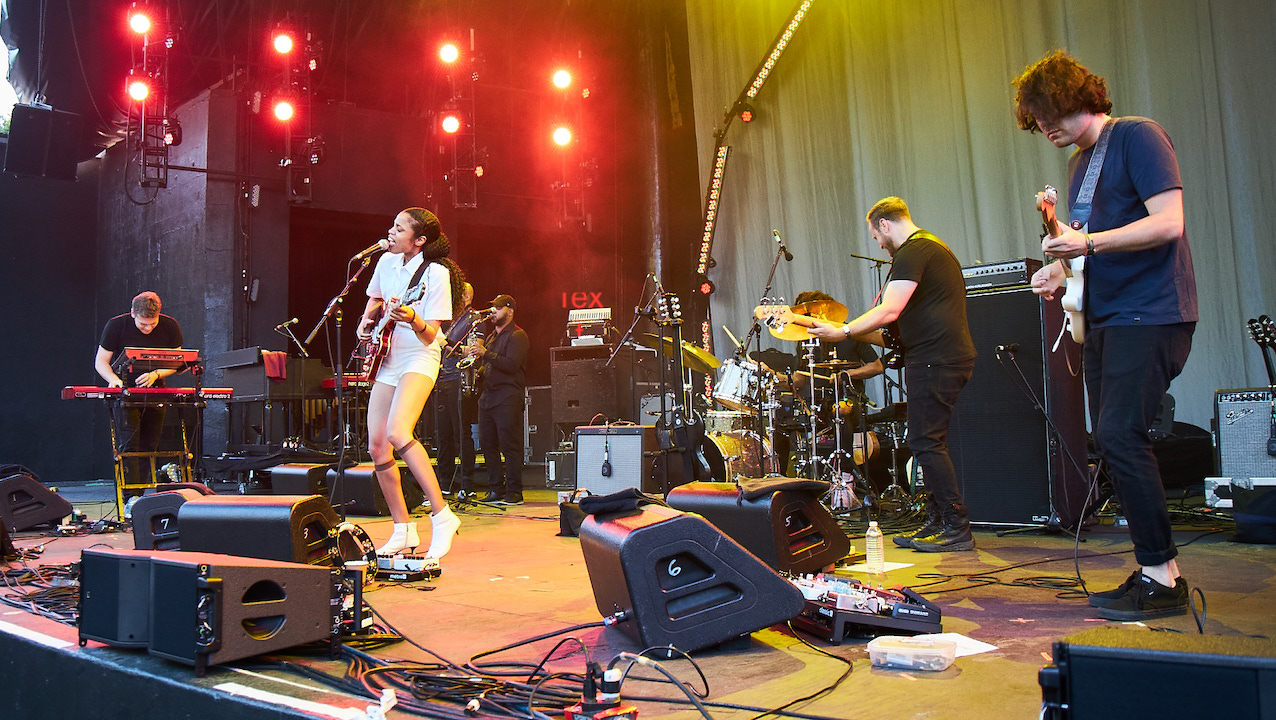 After a very rainy day, the sun returned just in time for FUV Live's summer solstice broadcast of Calexico and Iron & Wine and Adia Victoria's concert at BRIC Celebrate Brooklyn! Festival on June 21. (You can listen to Calexico and Iron & Wine's set here).
South Carolina-born and Nashville-based Victoria, who released her second album, Silences, earlier this year, opened on this perfect summer evening in Prospect Park. She played a short yet mesmerizing set of her particular brand of "gothic blues." With her alluring and sweet vocals, she delivered biting lyrics about reclaiming ones own agency. She even dedicated her song, "Cry Wolf," to all the women who hate it when men tell them to smile.
Victoria also performed the stinging "Stuck in the South" and after, she declared that that the song was proof positive that you can sing a song about the South that's not about pickup trucks. Throughout her potent, nine-song set, she performed with style and grit (and very likely made a bunch of new fans on this night).
Listen to Adia Victoria's set on demand above, check out Gus Philippas's photos on FUV's Flickr, and our own Instagram observations too. Discover more FUV events this season, and keep track of the New York area's music festivals, via FUV's Summer Music Guide.
Setlist:
The Needle's Eye
Dope Queen Blues
Stuck in the South
Cry Wolf
Dead Eyes
And Then You Die
Heathen
Pacolet Road
Different Kind of Love
[Recorded: 6/21/19]