TAS in Session: Lawrence Arabia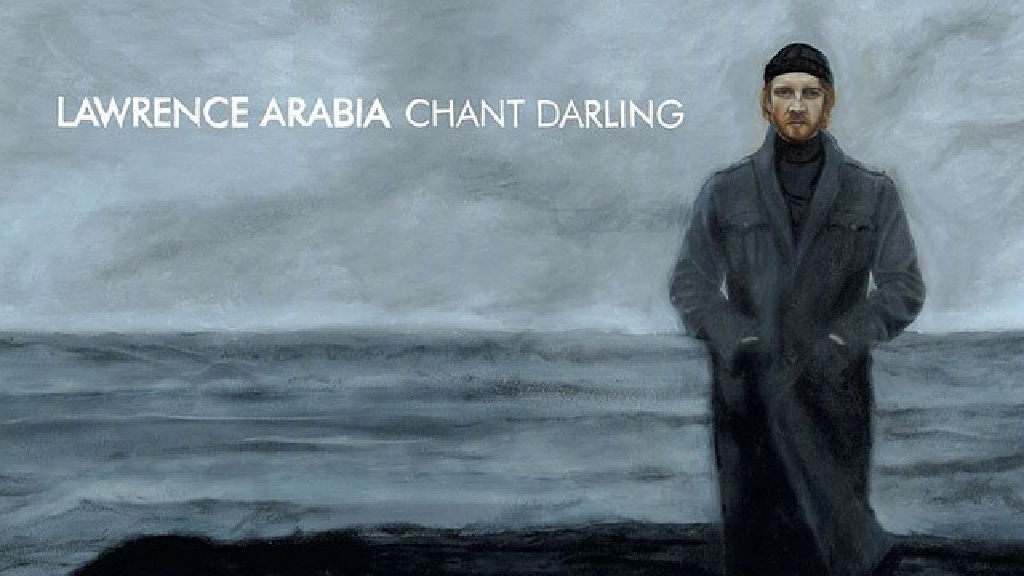 New Zealand's punchy popsters Lawrence Arabia, who will be touring with Crowded House this summer, dropped by Studio A during a recent stop in New York. Singer and guitarist James Milne, who declared that he'd actually change his name to "Lawrence Arabia" if he only had the "guts," regaled The Alternate Side's Alisa Ali with explanations of pineapple lumps and Shoreditch hipsters, and the band played several songs from their award-winning second album Chant Darling, out now on Bella Union in the States.
Milne, a former member of The Brunettes and The Ruby Suns, was also a touring bassist for Okkervil River and when he has some spare time, fronts another project, The Reduction Agents, with The Ruby Suns' Ryan McPhun. However, his focus is squarely on Lawrence Arabia these days; Chant Darling, Lawrence Arabia's second album, was recorded in various cities across the globe as Milne bounced from London to Stockholm to Wellington to Auckland with, and without, his bandmates.
Lawrence Arabia - Milne, Hayden Easton (keyboards, tambourine), Tom Watson (guitar, trumpet), Martin Keane (bass) and Daniel Ward (drums) - recently opened for Fanfarlo in the States and will play London's Wembley Arena, Tuesday, May 25 opening for fellow New Zealanders' Flight of the Conchords. 
Watch videos of Lawrence Arabia's session and read Alisa Ali's interview with James Milne below:
Alisa Ali: "Talk About The Good Times" isn't on the new album ...
James Milne: It's on the old album, called Lawrence Arabia. I just really like that song and enjoy playing it. There's a piano in the studio which is one of the main, appealing factors [for playing it today]. We're just drawn to playing pianos, real pianos.
Alisa: Can I call you guys a Kiwi sensation or is that not cool?
James: I prefer it to Lawrence of Arabia.
Alisa: You just won a big award in which you won $10,000 New Zealand [$7000 U.S.] dollars.
James: It's called the Taite Music Prize [for best New Zealand album of 2009]. It's sort of like the Shortlist Music Prize or the Mercury. I wasn't there to receive the prize.
Alisa: You pretty much said, "just send me the check?"
James: (laughs) I was in a hotel in Virginia drinking a bottle of ... water. (band laughs).
Alisa: Water. Do you take us for fools?
James: It was the lamest celebration ever, honestly. It was like 3 o'clock in the morning when it was announced. Ironically, I shook up a bottle of water and popped the top off (laughs).
Alisa: But you get $10,000? What will you do with it? Something fun?
James: Pretty much pay off debts. I think I did one thing fun. I bought a burrito or something. Am I painting a depressing picture or what? But I've spent so much money doing an amazing thing; traveling around the world for a few months. It's a celebration unto itself.
Alisa: I heard that you moved to London and you were selling New Zealand goods?
James: Well, there's quite a big population of New Zealanders in London. And they get homesick. Certain items you can't find, but this shop that I was working at sells them. It was just a classic retail job with the weird bonus of constantly meeting all of these rural New Zealanders who were super homesick and living in London.
Alisa: Tell me one thing you sold.
James: Pineapple lumps.
Alisa: And what is a pineapple lump?
James: It's kind of a hard marshmallow, flavored with pineapple and covered in chocolate. Depending on the temperature, they're of varying consistency. Sometimes they're very nice. I prefer them softer or frozen. There's a middle consistency that's disgusting.
Alisa: You wrote "The Beautiful Young Crew" about hipsters in London?
James: Yeah, in Shoreditch, actually, which is the London equivalent of Williamsburg. I was living there for a couple of years. I loved it.
Alisa: But you were annoyed with the hipsters?
James: Yeah, I kind of loved it actually. They're intriguing actually. I do consider myself a kind of hipster ... a total fashion victim and self-obsessed (laughs).
Alisa: You recorded the album in seven different places, three countries, why so many?
James: I was living in London and trying to record the album and struggling with displacement. I'd moved from New Zealand and was struggling with the pace of life, I guess. Everything is very expensive and in New Zealand I have friends with studios and friends who can play a lot of instruments. I was missing that and making excuses for myself I had a friend who had a studio in Stockholm so I went there and recorded most of the drums for the album there. I went to New Zealand at the end of the process and met up with a bunch of friends who could play violin and trumpet and give me advice and encouragement. Also, just going from winter to summer in my home country was quite invigorating and allowed me to finish the album quite quickly.
Alisa: Why did you leave New Zealand?
James: I just had to. Everyone feels the urge to leave New Zealand at some point. It's a beautiful country, but it's a country of four million people and it's so isolated. Inevitably, people feel the urge to go and explore. I felt that loin ... pining (laughs).
Alisa: Tell me about your song "I've Smoked Too Much."
James: It's in G. But I'm not sure if stays in G the whole way through because it goes to B7. Which is probably a key change. And it's kind of about smoking cannabis.
Alisa: Kind of?
James: Okay, It's explicitly about smoking cannabis. Too much. It's not necessarily autobiographical.
Alisa: I knew you were going to go there: "it's not me, it's about my friend."
James: It could be about anyone. It's obviously a universal problem. The dope epidemic (band laughs). Social commentary.
Alisa: There's so many band affiliations going on with you guys - James, you used to be in The Brunettes and are you wearing a Ruby Suns t-shirt?
James: Yep! Well, Hayden is in Panther in the Zoo and The Cosbys and used to be in The Brunettes. I used to be in The Brunettes and The Ruby Suns.
Alisa: Tell me about The Brunettes.
Hayden East: No one really stays with The Brunettes for too long except for Hither and Jonathan who are the leads and it's kind of turned into the point of the band, to be honest. It's a New Zealand school of rock almost. It's how a lot of Auckland musicians mostly have had travel experiences and haven't had to pay for it. James and I are actually staying with Hither in Brooklyn while we're here. We're still good friends. It's one of those revolving lineups.
Alisa: What about The Ruby Suns?
James: I used to play drums for The Ruby Suns and Ryan [McPhun] plays in my band The Reduction Agents. But we don't ever play anymore. Everyone is too busy. But Ryan is a much better drummer than I am, so it was kind of embarrassing. Ryan's kind of like the bastard offspring of Ringo Starr and Keith Moon whereas I'm just a bastard (band laughs).
Alisa: You like the guitar better than the drums?
James: Well, I'm better at it. I can sort of play the piano a little bit. I love playing the bass. I'm not very good at singing and playing the bass. There's no rational reason, but you have to be more involved with the melodies when you're playing the bass and there's more rhythmic syncopation that you can do on the bass that makes it confusing if you start singing on the wrong beat. Well, I do anyway.
Alisa: Martin, do you find that it's difficult to sing while playing bass?
Martin Keane: I'm just a terrible singer, full stop, so yeah. (band laughs)
Alisa: Your song "Apple Pie Bed" won a prestigious APRA Silver Scroll Award. Your video for the song is very funny; you're standing next to semi-naked people who are jumping up and down next to you. You're completely straight-faced, just playing the guitar and singing.
James: It was horrible (laughs). I suggested that it would be funnier if it were only guys which I came to regret. I was stuck in this bathroom for half an hour with these guys dancing in slow motion because they wanted to get it extra slow-motion, so the guys were dancing in slow-motion and making this groaning noise involuntarily. There had been these helium balloons in there as well so there was this smell of sweat, rubber and body odor and these groaning guys and occasionally these - things - would hit my back (band laughs). I think I look a little disturbed and I was genuinely very disturbed. And I'm an open-minded person!