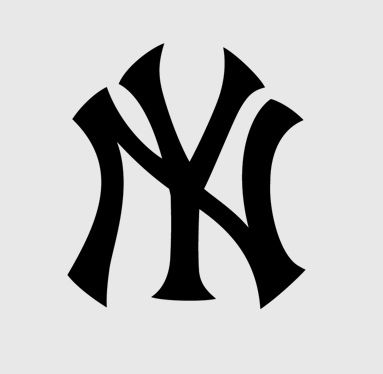 It's been a long winter wait, but we're almost ready for meaningful Yankee baseball. The Pinstripes are more than halfway done with spring training, and their opening game in Tampa is just 13 days away. So in my first "Yankees Yak" of the season (the name is a work in progress because this one stinks), let's look at what's been happening in the Sunshine State.
The youth movement is paying off (for spring training at least)
Yankee fans haven't been this excited about spring training in quite some time. In past years, fans just wanted to see players avoid injuries. This year, Yankee fans were glued to their seats to get a glimpse of their top prospects, and nobody can be disappointed. The Yankees have the best spring training record in baseball at 17-6, thanks in large part to all their young stars. Some of their stats are just absurd.
Gary Sanchez: .361/.410/.778, 4 HR, 13 RBI
Greg Bird: .400/.488/.943, 4 HR, 6 RBI
Clint Frazier: .343/.343/.543, 1 HR, 7 RBI
Gleyber Torres: .444/.467/.926, 2 HR, 7 RBI, 8 XBH
Aaron Judge: .275/.356/.500, 2 HR, 3 RBI
Billy McKinney: .389/.522/1.000, 3 HR, 7 RBI
Tyler Wade: .419/.455/.516, 0 HR, 1 RBI
The pitching hasn't been too shabby either. In limited time, Chance Adams, Justus Sheffield, and James Kaprielian have impressed, while Jordan Montgomery has looked good all spring.
No-No
On Friday against the Tigers, three Yankee pitchers combined to throw the first Grapefruit League no-hitter since the Braves did it in 2015. It's a combination of "cool" and "who cares?", but what we do care about is that Masahiro Tanaka and Jordan Montgomery looked really good (as did Chasen Shreve for two batters).
Tanaka continued his dominant spring. He threw 4.1 innings, allowing two walks and striking out six. Through 13.1 spring innings (four starts), the righty has allowed just three hits, two walks, and he's struck out 19 batters. He hasn't allowed a hit since March 5th (his second start). It's the only outing in spring training where Tanaka has allowed a base knock. He's been locked in, and should be in the Cy Young race this season.
Montgomery looked awesome. He threw four perfect innings, striking out two. In his four appearances, he's pitched to a 3.48 ERA across 10.1 innings, striking out five and walking two. He's caught the attention of Joe Girardi, who said he's "curious about him." I think there's a great chance we'll see the 24-year-old in the Bronx at some point this season, maybe even to start the year.
Battling it out
The last two rotation spots are still up for grabs, and there are plenty of candidates. Luis Severino, Bryan Mitchell, Chad Green, Adam Warren, Luis Cessa, and now Montgomery have all made their case. Right now, Severino and Mitchell appear to be the favorites, which probably makes sense. The Yankees can't "Joba" Severino and keep bouncing him around. He should be a starter for as long as he's healthy this year. Mitchell hasn't proven anything as a starter in the MLB, but he's certainly got the stuff for it. Green has been mostly sharp this spring but struggles with control. Then there's Cessa, who I like a lot, but he's pitched to a 7.04 ERA. Rounding out the bunch is Warren, who is more valuable in the bullpen anyway. Expect to see Severino and Mitchell in the rotation to start the season.
With my own eyes
I was down in Florida for spring break and got to cover the Yankee-Oriole game Saturday from George M. Steinbrenner Field. The Yankees lost 5-4, but there were still some positives. CC Sabathia allowed three runs over four innings, but he struck out five and looked real sharp through the first three. Aroldis Chapman threw a perfect inning behind him. On offense, Sanchez and Judge each had doubles, while McKinney continued his impressive spring with a long homer to right center.
Quick Hits
-Michael Pineda, perhaps the most important Yankee this season, was lights out against the Phillies Wednesday. The big righty threw five perfect innings and struck out eight batters. If he dominates like he's capable of in his walk year, it would bolster the Yankees staff tremendously. His potential and the Yankees need for starting pitching make him extremely vital to their success.
-Jorge Mateo was supposed to head to Lakeland Friday to play the Tigers, but instead was sent to the minors, High-A Tampa. Mateo hit just .136 in 22 at bats this spring. That subpar performance, along with attitude concerns (he was suspended for two weeks last summer), and the Yankees loaded middle infield, make it plausible that the Yanks will trade Mateo once he gets his value back up.
-Alex Rodriguez returned to Tampa Saturday and brought Jennifer Lopez with him. The $21 million dollar special advisor chatted up some young Yankees, including Gleyber Torres. Safe to say that it's good to be A-Rod.
-Speaking of Torres, he continues to absolutely smash the baseball. He's slashing .444/.467/.926 with two homers, seven RBIs, and eight extra-base hits. He won't make the big league roster, but he's doing everything he can to make the Yankees think twice about it. There's almost no chance we don't see him in the Bronx at some point this season.
-James Kaprielian made his long awaited spring debut and gave the Yankees a glimpse of his potential before being sent down. He didn't allowed a hit in two innings, struck out three and walked one. His fastball hit 96 MPH. There's an outside chance he makes the majors in 2017, but 2018 is more likely.
Yankee Tweet of the Week
We know #GaryGood but it also appears that #GleyberGood
Throwback Game of the Week
In honor of the Yankees combining to no-hit the Tigers, let's look back to the last time the Yankees got no-hit, a six-pitcher combined no-hitter by the Houston Astros. Box score and highlights.
Player of the Week: Michael Pineda
He only pitched five innings, but given his importance to the upcoming season, he gets the much-coveted hardware this week.
Stats: 5 IP, 0 H, 0 ER, 8 K, 0 BB
Useless Stat of the Week
A lot was made of Clint Frazier's hair because, well, it's spring training. He ended up getting it cut on the morning of March 10th. It's a dumb policy, it's a dumb story, so here's a dumb stat. I present to you Clint Frazier Hair Splits:
Before haircut (21 AB): .286, 0 HR, 5 RBI, 0 SB
After haircut (14 AB): .429, 1 HR, 2 RBI, 2 SB
Told you it was useless.
That's a wrap for the first Yankees Yak of the season. Check back next Monday for more.