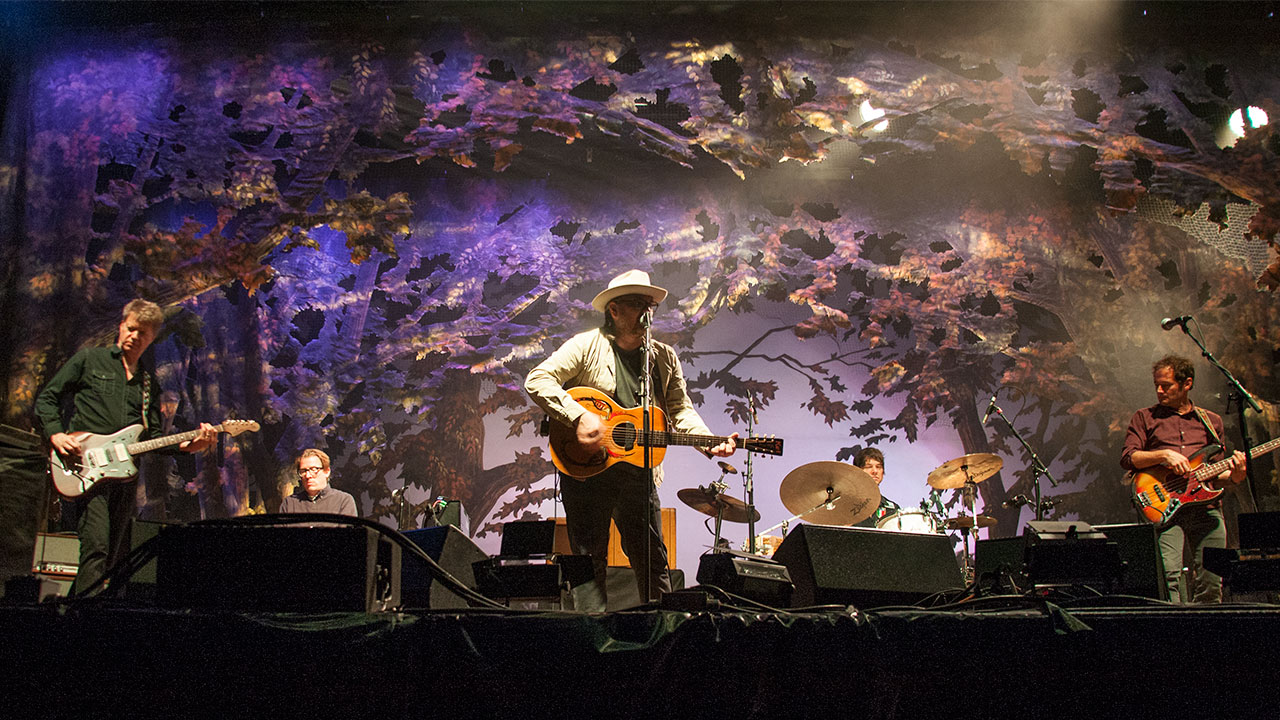 For their Friday night set at Solid Sound, Wilco asked their fans in advance to pick an album they'd play in its entirety. The winner was Being There, the double-long second release from 1996. That's all well and good, but what about Yankee Hotel Foxtrot, which many consider a masterpiece, their fourth effort (finally) released in 2002? Heck, why not play that too? Needless to say, the crowd went pretty crazy when they figured out what was going on.
So then what was left for Saturday night? A ton! As Jeff Tweedy said from the stage, "Tonight we're going to play songs from ALL our albums... except Being There and Yankee Hotel Foxtrot!" You can hear it all below.
Stay tuned for more Summer of FUV concert broadcasts too — including My Morning Jacket with special guest Gary Clark Jr. from Forest Hills Stadium on Saturday, July 15. Full schedule here.
Setlist
At Least That's What You Said
If I Ever Was a Child
Cry All Day
Company in My Back
Shouldn't Be Ashamed
The Joke Explained
You Are My Face
Art of Almost
Pickled Ginger
One by One
Someone to Lose
Via Chicago
Bull Black Nova
Impossible Germany
We Aren't the World (Safety Girl)
Passenger Side
Box Full of Letters
A Magazine Called Sunset
I'm Always in Love
Hummingbird
Candyfloss
Encore:
Can't Stand It
Random Name Generator
Locator
Spiders (Kidsmoke)
I'm a Wheel
Encore 2:
Hate It Here
Casino Queen
Hoodoo Voodoo
[recorded: 6/24/17]