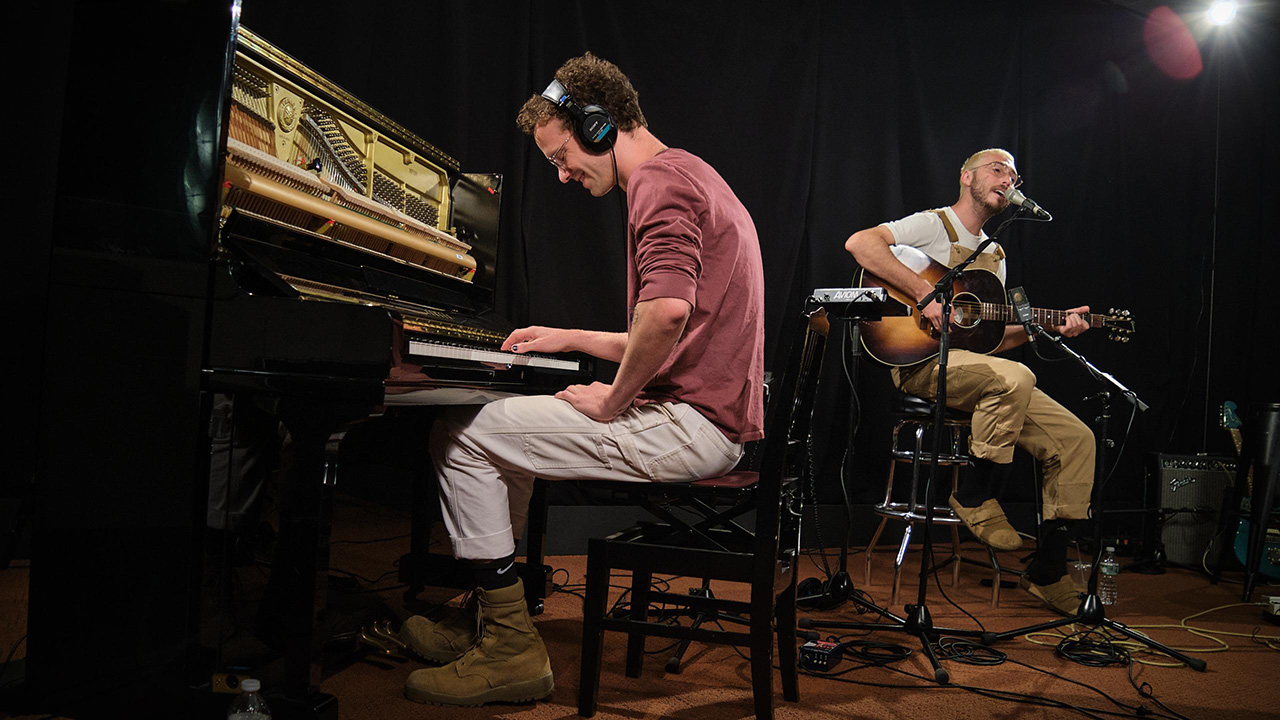 Julien Ehrlich and Max Kakacek of Chicago's Whitney are back with a stunning new album, SPARK. It's their third album and to paraphrase one of the new songs, I'm in "Real Love" with it. The album is warm and dreamy, and every song shows an impressive expansion of Whitney's sound.
During our interview, Julien and Max talked with me about how producers John Congleton and Brad Cook helped create a wider space for their songs to live in. They also talked about how much they rely on each other as friends and musicians — perish the thought of being solo artists.
In addition to a great conversation, the duo also treated us to some stripped-back versions of three SPARK tracks in Studio A: "Real Love," "Blue," and "Twirl." 
[Recorded: 8/24/22; Engineers: Jim O'Hara, Meghana Goli, Allen Wang; Producer: Sarah Wardrop]
Photos by Gus Philippas on the WFUV Flickr stream