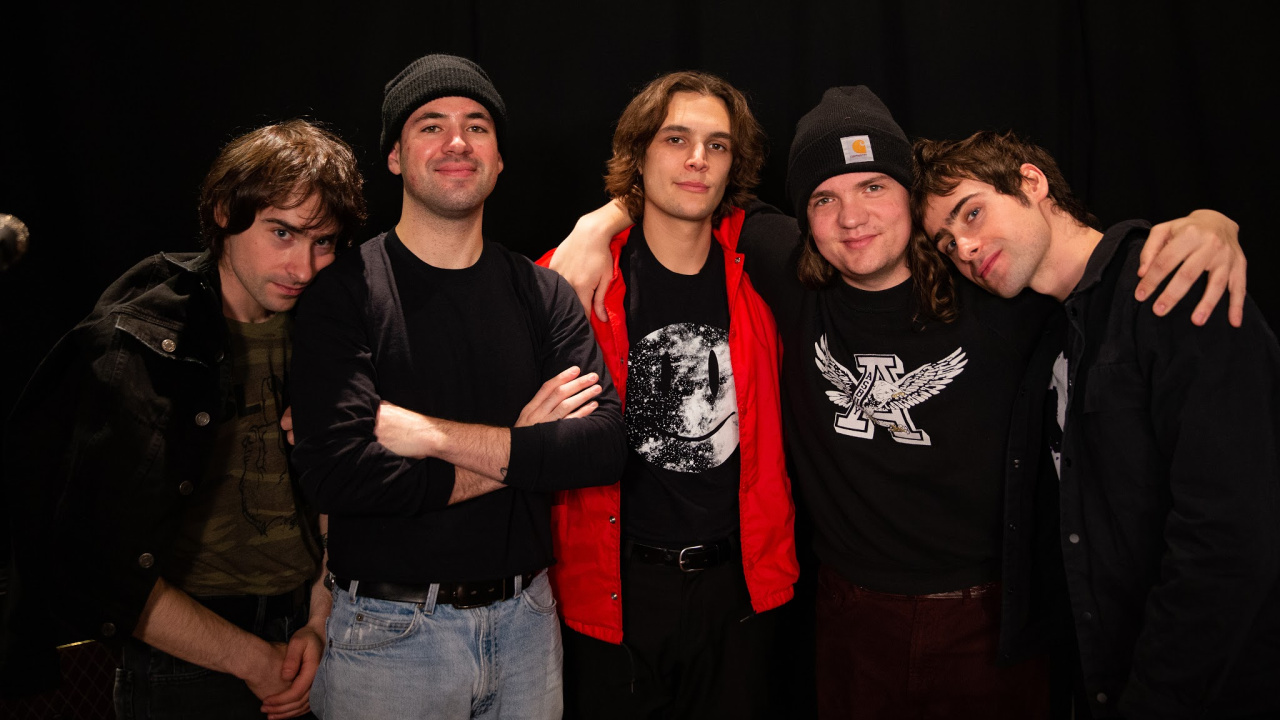 White Reaper came to the Bronx to play a pair of tunes from their exhilarating third album, You Deserve Love. They are an American band from Louisville, Kentucky whose music is infused with a certain good-time spirit and a brand of enthusiasm found only in a group of guys in their mid-20s living out their rock 'n' roll fantasies.
Singer/guitarist Tony Esposito and guitarist Hunter Thompson (who represented the group in the interview) talked with me about recording the new album in Nashville and being precise without getting fussy. They spoke highly — as you will hear in this FUV Live session — of a number of rock groups of the '70s in the classic rock canon. Some sounds from that decade are a point of departure for White Reaper, while the new album reflects increasingly shrewd songwriting resulting in a song cycle that rewards repeated listening.
They were friends before being bandmates and their years together have cultivated intuitive playing by the five members, anchored by a rhythm section of brothers Sam and Nick Wilkerson. On the opening track, "Might Be Right", keyboardist Ryan Hater treats us to a little gothic intro unique to our session.
[Recorded: 11/4/19; Engineer: Jim O'Hara; Producer: Sarah Wardrop]