WFUV at SXSW: Ben Kweller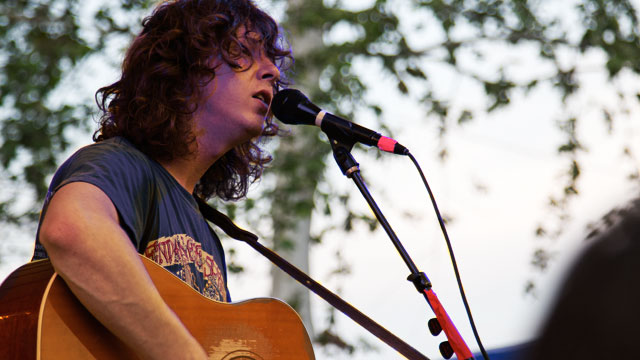 Ben Kweller might have been the nicest guy we met at SXSW. The Austin native kept his cool even when a number of screaming girls stormed the stage during the last song of his set at the Hotel San Jose. Instead of having them removed from the stage, Ben let them dance and sing-along. After the set, he even let them take a quick photo backstage.
Before he had to fend off the ladies onstage, Ben sat down with Alisa Ali to talk about the other hazards of performing and how he's coped with it. He also talked about his new album, Go Fly a Kite.
While we weren't able to film the storming of the stage, we can share Ben performing "Gossip" to a packed audience at the Hotel San Jose.