WFUV at SXSW 2014: Phantogram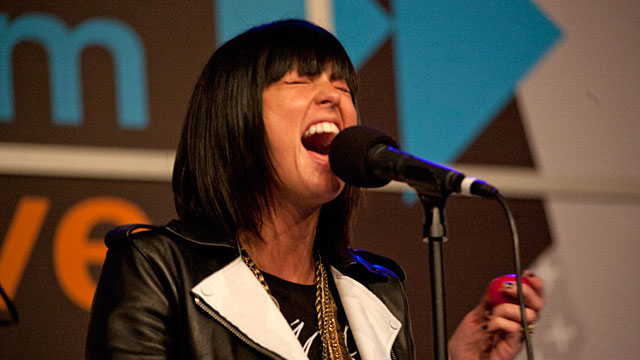 New York's Sarah Barthel and Josh Carter record their trippy street-pop tunes in a creaky old barn upstate, which gives their sound an airy, organic feel. As Phantogram, they've released two full-length albums and four EPs, and they drew on some old and some new for the Public Radio Rocks showcase at SXSW 2014.

We think they're due to have one of the big songs of the year with "Fall in Love" -- take a listen and see what you think.
Funding for WFUV's ongoing coverage of live concerts and festivals comes from The Agnes Varis Trust, supporting affordable access to the arts, education and healthcare.
Flickr Gallery