WFUV at SXSW 2014: Lucius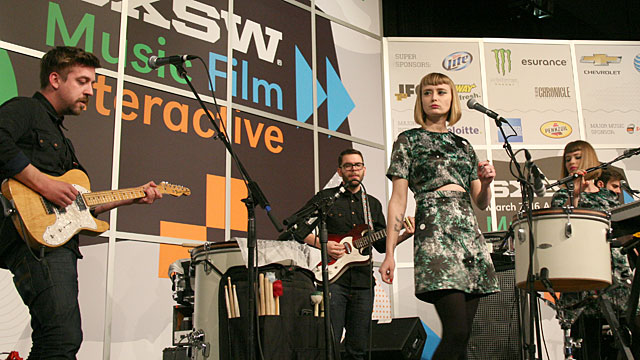 We've said it before, and we'll say it again: We love Lucius.

The vocal team of Jess Wolfe and Holly Laessig, whose voices blend like one,  are the center of the beautiful and enthusiastic combo that is Lucius. Dan Molad, part of the songwriting and production mojo behind the band, along with Peter Lalish and Andrew Burri, round out the sound and vision.

We were lucky to bring this class-A representation of New York to the national showcase, Public Radio Rocks from SXSW 2014. We hope our sister stations come to feel the kind of affection we do for the monster-modern-retro-pop of Lucius, and their debut album, Wildewoman. More at www.ilovelucius.com.
Funding for WFUV's ongoing coverage of live concerts and festivals comes from The Agnes Varis Trust, supporting affordable access to the arts, education and healthcare.
Flickr Gallery