WFUV at SXSW 2014: The Hold Steady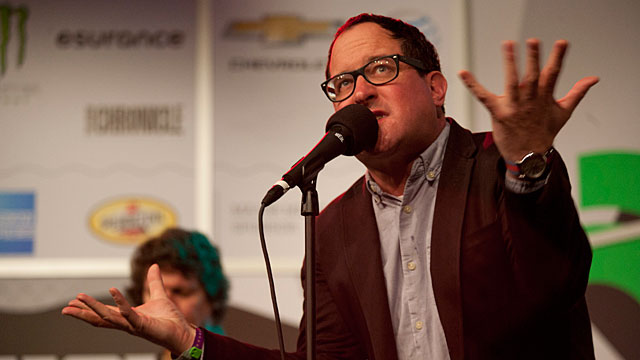 Brooklyn in the house! There isn't much that's more fun in this world than a Hold Steady show. The first note of their set at the Public Radio Rocks showcase worked like a dog whistle, bringing their sing-along fans to the Convention Center to squash into the photo pit and generally wreak merry havoc.

The set from Craig Finn, Tad Kubler, Galen Polivka, Bobby Drake, and Steve Selvidge drew heavily on their long-awaited new album, Teeth Dreams, and of course they threw in a few older favorites for us too. Crack a beverage and put on your jumping shoes for this one.
Funding for WFUV's ongoing coverage of live concerts and festivals comes from The Agnes Varis Trust, supporting affordable access to the arts, education and healthcare.