Tedeschi Trucks Band: 2022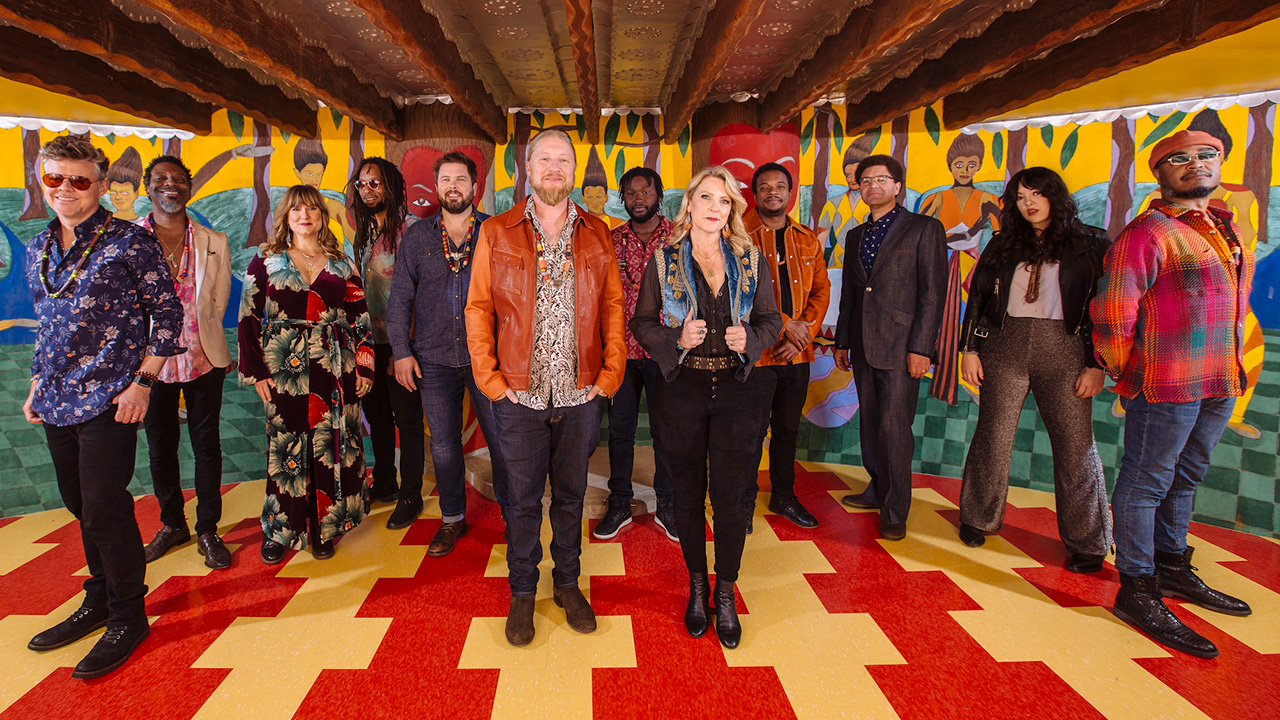 There aren't enough complimentary adjectives in the thesaurus to describe Tedeschi Trucks Band. Susan Tedeschi's soaring vocals and Derek Trucks' magnificent slide guitar are the hallmarks of this twelve-piece crew, whose interaction is based on listening and reacting through improvisation.
Their foundation is the bass of Brandon Boone and their pair of drummers/percussionists Tyler Greenwell and Isaac Eady, who added some New Orleans mojo to TTB's sound when he joined last year. Gabe Dixon's keyboards and vocals are central pieces to the ensemble. The richness of their sonic palette comes from the horn section of Kebbi Williams on saxophone, Elizabeth Lea on trombone, and Ephraim Owens on trumpet as well as harmony vocalists Mike Mattison, Mark Rivers, and Alecia Chakour.
Tedeschi Trucks Band are enjoying the fruits of the sustained relationships that their rare commitment to keeping this big band together has created. Mike Mattison's relationship with Derek Trucks spans twenty years, including the eight they played together in the Derek Trucks Band. It was Mattison who wondered about Layla's point of view on Derek and the Dominos' 1970 album, Layla and Other Assorted Love Songs (which TTB released a live version of last year), and who then challenged the group's songwriters to dig into "Layla and Majnun" by the 12th-century Persian poet Nizami Ganjavi. This bit of classical literature spurred the band's new four-part opus, I Am the Moon, which we're getting to experience gradually over the next few months. (Its second part, I Am The Moon: II. Ascension, is out this week.)
In our conversation, Derek offered details about the music, his strong connection to Layla, and the emergence of Dixon as a creative force in the band's new chapter without the late Kofi Burbridge. The guitarist also discussed the content of the films that accompany the four albums. Plus, he shares a couple of songs that he and Susan performed for FUV as a duo: "Hear My Dear" and "I Am the Moon."
[Recorded: 6/7/22; Engineer: José Ozoria; Producer: Sarah Wardrop]