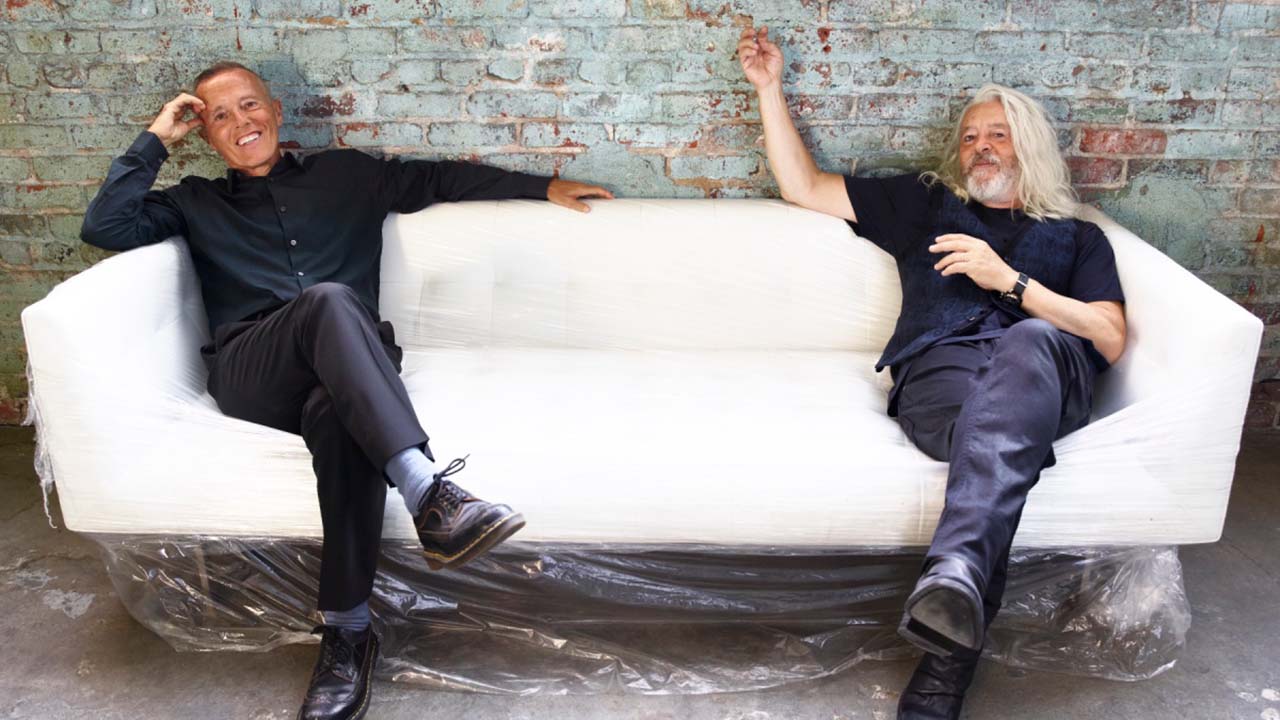 The beloved British duo Tears for Fears celebrated their 40th anniversary this year — and promised a special kickoff to 2022, bringing new music to the new year.  On February 25, it's a "tipping point" for Roland Orzabal and Curt Smith, as they release their first album together in more than 17 years, The Tipping Point.
Despite the long span of time since 2004's Everybody Loves A Happy Ending, Orzabal and Smith have been very active touring, revisiting their back catalog, writing, recording — and living. Unfortunately, it was the "living" part that proved to be the most difficult aspect over the past two decades. As Orzabal and Smith told me in a new "FUV Live" conversation, they came through those tough times, resulting in The Tipping Point.
My conversation with Tears for Fears spanned three states too: I was at WFUV's Bronx studios, Orzabal was in Massachusetts, and Smith spoke from his home in Los Angeles. I'll share that chat with you just after 10 p.m. EST tonight on FUV, and you can also listen in the player above.
[Recorded: 10/20/21; Engineeer: Jim O'Hara; Producer: Sarah Wardrop]