The TAS Top 25 Singles of 2010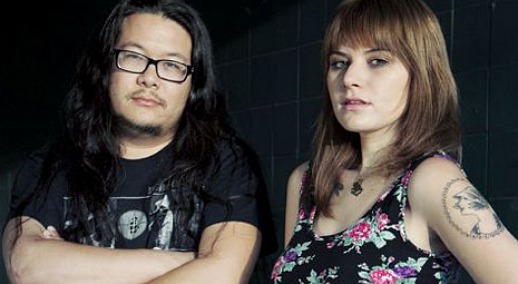 If you missed The Alternate Side's Top 25 Countdown on New Year's Eve, spinning the singles that made the most impact on TAS over the last twelve months, we've got the full list right here.
1. Yeasayer
"O.N.E. "
2. Deerhunter
"Helicopter"
3. LCD Soundsystem
"I Can Change" 
4. Gil Scott-Heron
"Me and The Devil"
5. Arcade Fire
"Sprawl II (Mountains Beyond Mountains)" 
6. Gorillaz
"Stylo"
7. Dom
"Living in America"
8. Beach House
"Zebra" 
9. Wolf Parade
"What Did My Lover Say?"
10. Best Coast
"Boyfriend" 
11. The Morning Benders
"Excuses" 
12. Vampire Weekend
"White Sky" 
13. Massive Attack
"Pray For Rain" 
14. Broken Social Scene
"World Sick"
15. Stornoway
"Zorbing" 
16. Karen Elson
"The Truth is In the Dirt "
17. Local Natives
"Airplanes"
18. Maximum Balloon
"Tiger"
19. Interpol
"Barricade"
20. Foals
"Total Life Forever" 
21. Caribou
"Odessa" 
22. Chromeo
"Don't Turn the Lights On" 
23. Of Montreal
"Coquet Coquette" 
24. Steve Mason
"Lost & Found" 
25. Mark Ronson
"Bang Bang Bang"
[video:http://www.youtube.com/watch?v=DPe08TDanNI]