Sunday Supper's 25th Anniversary: 2022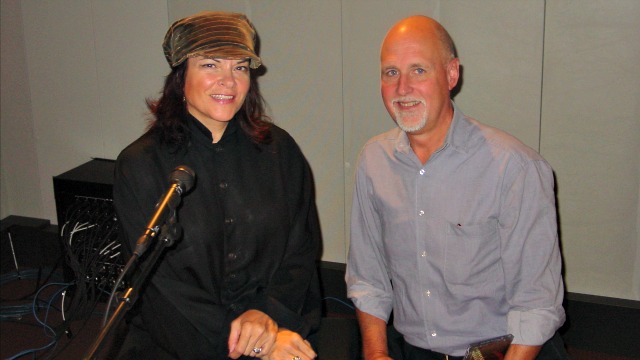 Twenty-five years ago in April 1997, I joined the WFUV family, as I took over the "Sunday Breakfast" from Christine Lavin. So a commemoration of that anniversary, in the player above: a retrospective of a baker's dozen of my all-time favorite sessions—not necessarily the biggest names and only ones with live performances (no Emmylou Harris, Linda Ronstadt, or Graham Nash), but ones which have had special resonance over the years.
Among all the artists who've graced my program, I've always been drawn to those who bring eloquence and depth to conversations, like Rosanne Cash, Bobby McFerrin, and Dar Williams; the folk elders such as Joan Baez, Judy Collins, and Tom Rush; and great storytellers like Jimmy Webb. I honor those we've lost, specifically Phoebe Snow, Rick Danko, Dave Carter, Nanci Griffith, and Richie Havens.
And, finally, a toast to Susan Werner, a six-time guest, who continually surprises us with her music and always brings her "A" game to the studio.
Thanks to all of my longtime "Sunday Breakfast" and "Sunday Supper" listeners too!
[Originally aired 4/24/22]