The Student Section: Episode 3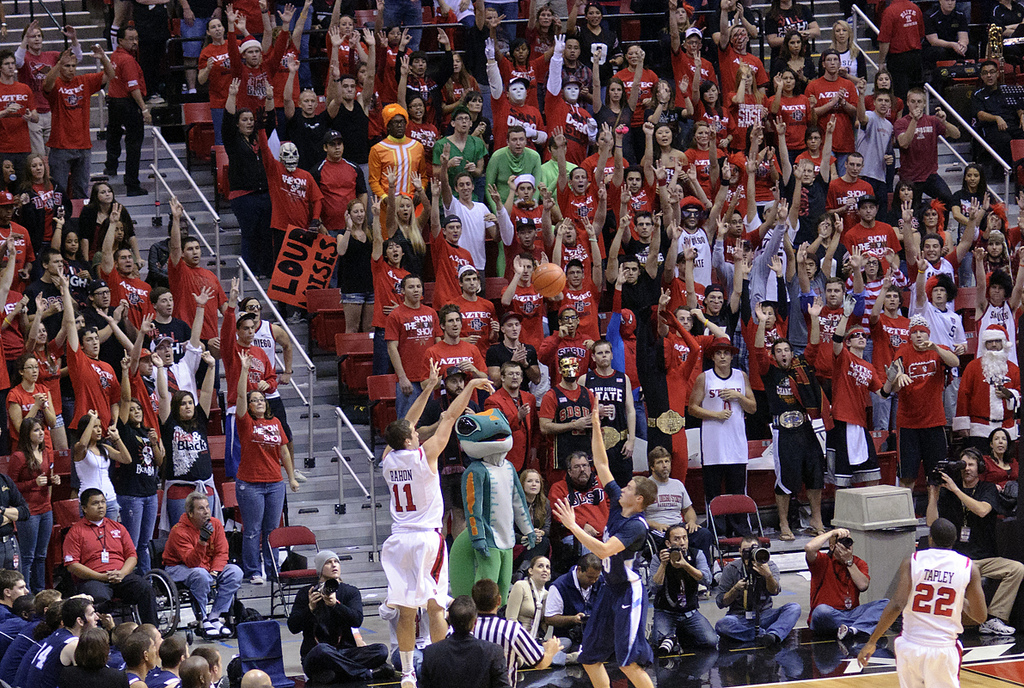 Take a listen to the latest episode of The Student Section, WFUV's college basketball podcast. Hosts Matt Murphy, James Decker, Tom Scibelli, and Dan DiOrio recap a week that saw six Top-10 teams fall on Saturday and look ahead to the most intriguing upcoming matchups. They also go through their two recurring segments, Starting 5 and Final Four Bracketology. And, of course, the episode features more than enough shoutouts to North Dakota Men's Basketball.
To listen, click play below or download on iTunes.