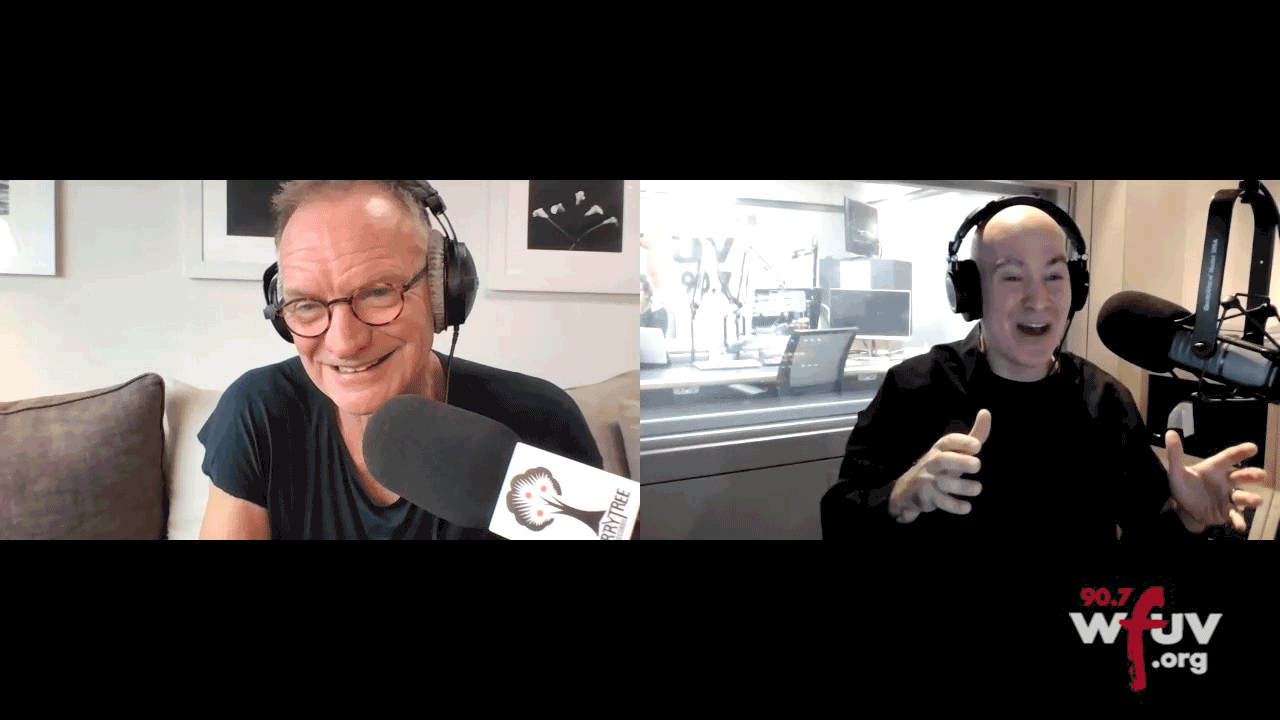 Sting is the rarest of artists. In 1978, the year he first visited New York, "Roxanne" established him as one of the great voices in music and a formidable songwriter who would go on to pen one of the most-played songs on the radio ever. (Which one is revealed in the video below.) While his commercial success is unsurpassed, his artistic integrity is unquestioned. He plays a mean bass too!
The Police were arguably the most popular rock band in the world when he walked away from them in the mid-Eighties. He started his solo career with two albums that immediately established a strong identity for him apart from his ex-trio: 1985's The Dream of the Blue Turtles and  1987's ... Nothing Like the Sun. On both albums Sting was backed by the likes of Branford Marsalis and Kenny Kirkland who had built their reputations in the world of jazz.
In the decades that followed, Sting has explored myriad aspects of that identity, collaborating with artists from around the world, including Algerian raï singer Cheb Mami, Bosnian lutenist Edin Karamazov,  Jamaican-American reggae singer Shaggy,  and The Royal Philharmonic Concert Orchestra.
In this chat, Sting offers insights into the themes explored on his album, The Bridge. He reveals details of the recording process, using a fishing metaphor for his creative process. He also expresses his love for his adopted home of New York and explains how he ended up in the Hulu series "Only Murders in the Building." He also names his three favorite Police songs as well as his top trio of songs recorded as a solo artist.
This Zoom chat video has been enhanced with fun facts for your amusement. Special thanks to Alexander Wolz, WFUV's student sports manager, who skillfully edited the video.
Interview aired on WFUV 11/17/21.