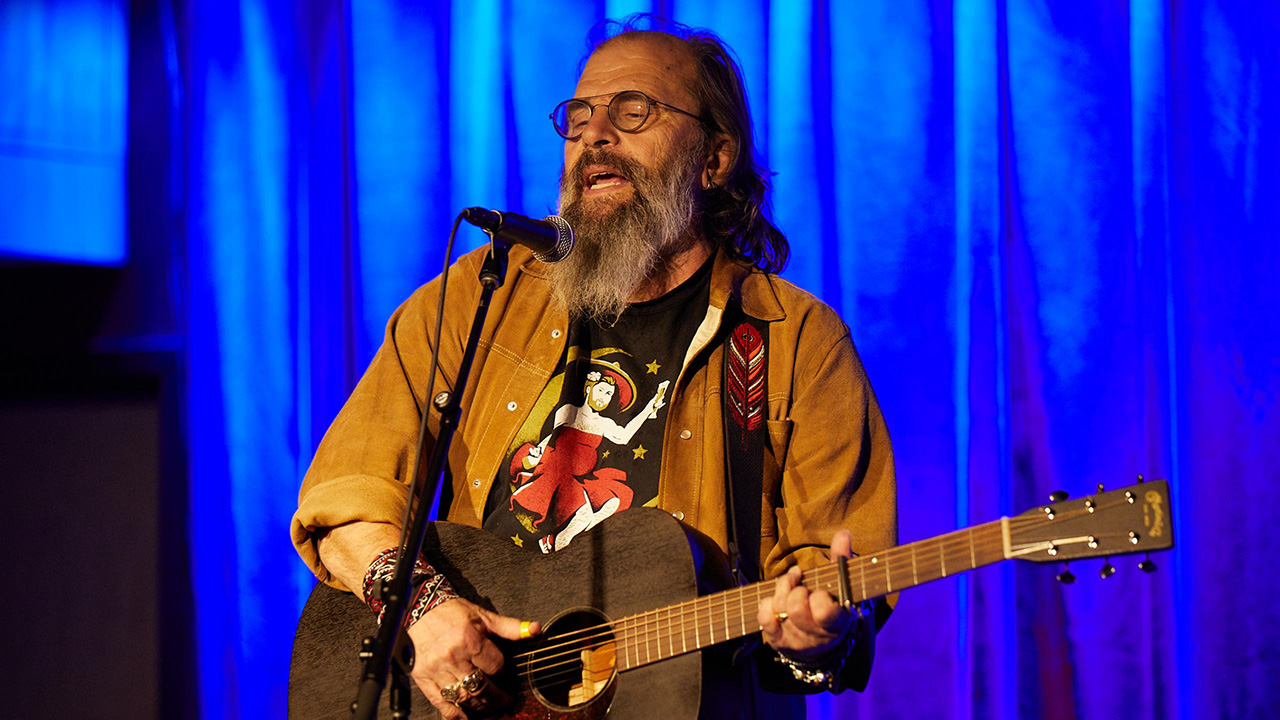 Steve Earle has made his home in New York City for the last 17 years and it's been a privilege to get to know him over those years. The last time he played a show for WFUV at the old City Winery in Hudson Square, he walked to the gig from his place in the Village.
Despite being a little further from his new digs in Lower Manhattan, we couldn't think of anyone we'd rather have on stage for the first FUV Live show at the new City Winery at Pier 57 on the Hudson River.
The Loft was an ideal space for our Marquee Members to catch up with one this singular artist for a solo performance. Every nuance of his dynamic singing and guitar playing could be appreciated as every stomp of his boots richly reverberated on the carpeted floor.
In this freewheeling performance, enhanced by Earle's illuminating asides, he rolled through a well-chosen set that included some of his signature songs as well as a loving tribute to one of his firsthand teachers, Jerry Jeff Walker, who is the subject of Steve's latest album, Jerry Jeff.
Setlist:
Christmas in Washington
The Devil's Right Hand
My Old Friend the Blues
Someday
Guitar Town
Now She's Gone
Goodbye
South Nashville Blues
CCKMP
Transcendental Blues
Mr. Bojangles
The Galway Girl / Copperhead Road
[Recorded: 10/17/22; Engineers: Hear No Evil, Jim O'Hara; Producer: Sarah Wardrop]
Photos by Gus Philippas on the WFUV Flickr stream