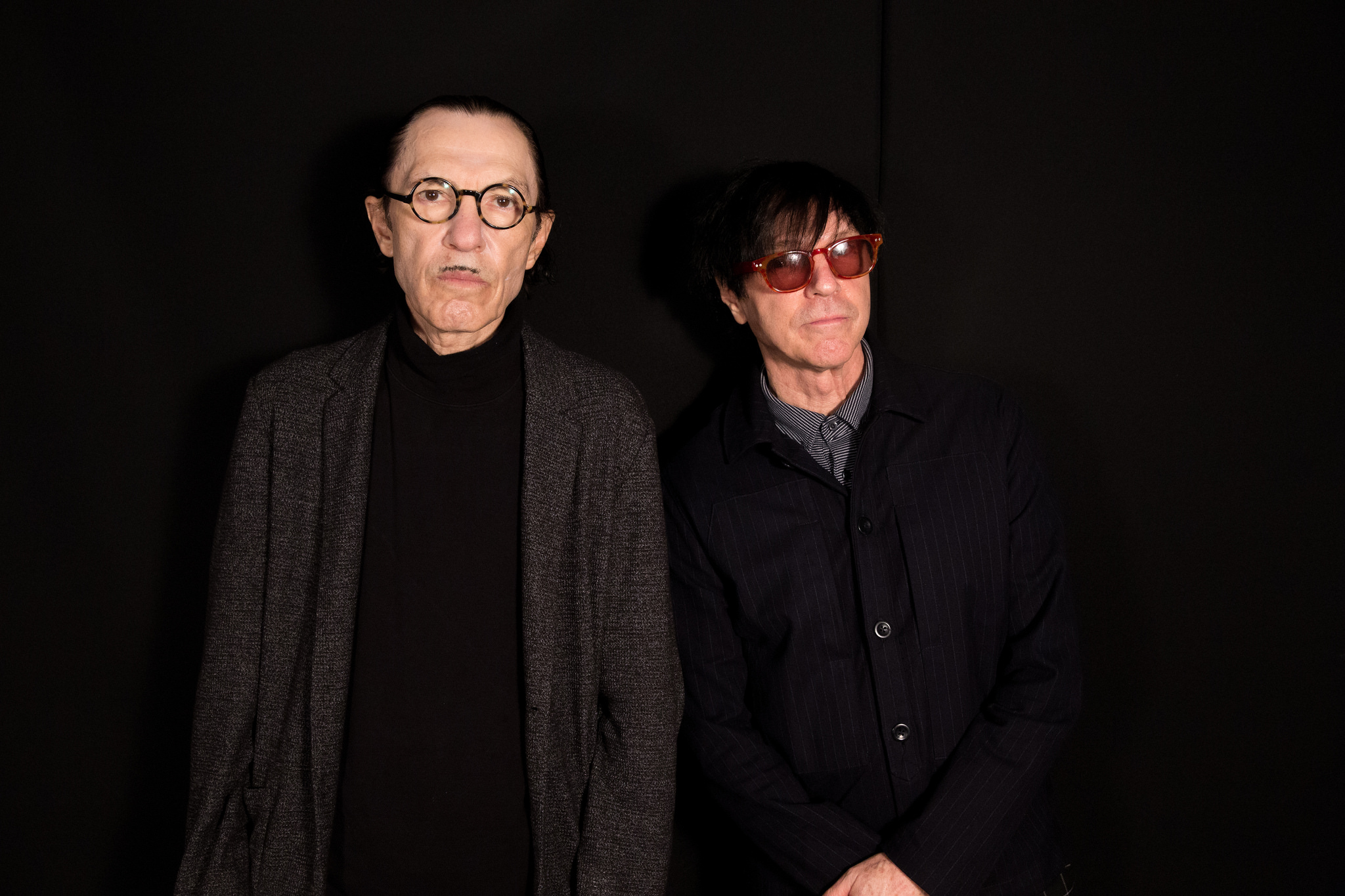 For nearly fifty years, the Mael brothers - vocalist Russell and keyboardist Ron - have been creating music that has constantly set themselves apart from their contemporaries. Marrying a genre shattering musical palette, clever visuals and a zany image, Sparks are the epitome of what it means to be one-of-a-kind.
Today we know the Mael brothers as Sparks, but initially, they were the front men of the band Halfnelson, who came together in 1968 and released one album that was produced by Todd Rundgren. By 1972, Halfnelson changed their named to Sparks and from there, a journey fueled by the brother's singularly unique artistic vision commenced. For the next forty-five years, Sparks consistently produced their own blend of genre-defying, quirky art pop that was accompanied by a comical persona that has gone against the grain of what is deemed the norm in pop music. Always inventive and never predictable, Sparks have managed to stay one step ahead of the pack, whether venturing into glam rock, disco, synthpop, new wave, electronic pop and dance. They even recently created a pop opera. They never followed trends, but predicted them and reinvented them. Now, they have released their twenty-third studio album, called Hippopotamus. The album is a Whitman's sampler of all the finest qualities that have made Sparks one of the most unique acts in rock. No one sounds like them and no one has ever looked like them. And, as if there needs to be more to set them  apart from the pack, Sparks have managed to enjoy  the reputation of a mainstream rock act while remaining under the radar and maintaining cult status.
Russell and Ron Mael have been creating sparks as Sparks for nearly a half century and with their new album, Hippopotamus, they show that their creativity is still in top form.
[recorded: 10/12/17]
Flickr Gallery