Southside Johnny and The Asbury Jukes: 2015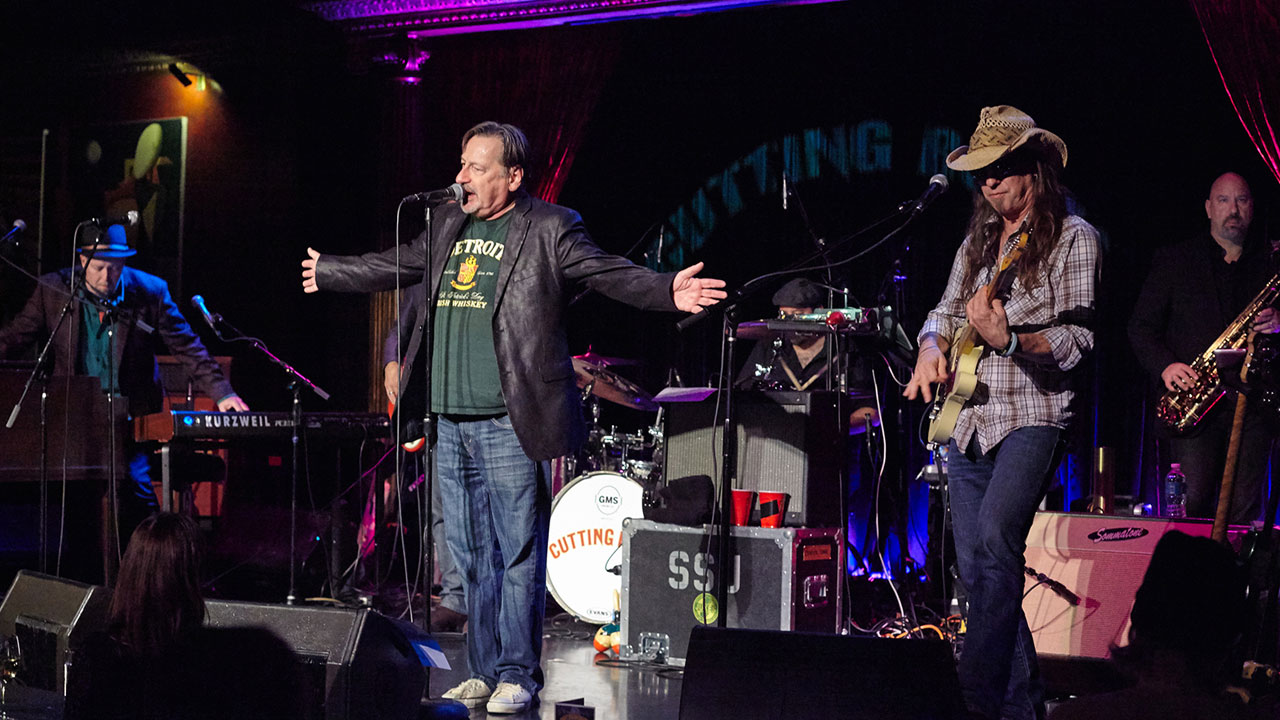 I've introduced Southside Johnny and his band The Asbury Jukes on many stages over the years: from the beach in Asbury Park, to a club out in Amagansett, downtown at The Bottom Line and more than once from Studio A at FUV. There have been various changes in the band's line-up over the years, and sometimes Johnny has gone solo or created new groups—most recently with The Poor Fools. But one thing has always remained constant: a live show from Southside is going to be filled with great energy, great music and a joyous mix of rock, blues and soul.
On this early November night in 2015, soul was in the spotlight as Southside and the Jukes introduced their newest album, Soultime, to an enthusiastic audience of FUV Marquee members at The Cutting Room in midtown Manhattan. The album has its roots in early '70s soul with Johnny and the band bringing their signature sound to a terrific collection of new songs. On this night we got the best of the old and the new, live.
Setlist
Spinning
Passion Street
Love on the Wrong Side of Town
All I Can Do
Hearts of Stone
Ain't Nobody's Bizness
Without Love
I Don't Want to Go Home
Looking for a Good Time
[recorded: 11/1/15]

Funding for WFUV's ongoing coverage of live concerts and festivals comes from the Agnes Varis Trust, supporting affordable access to the arts, education and healthcare.
Flickr Gallery