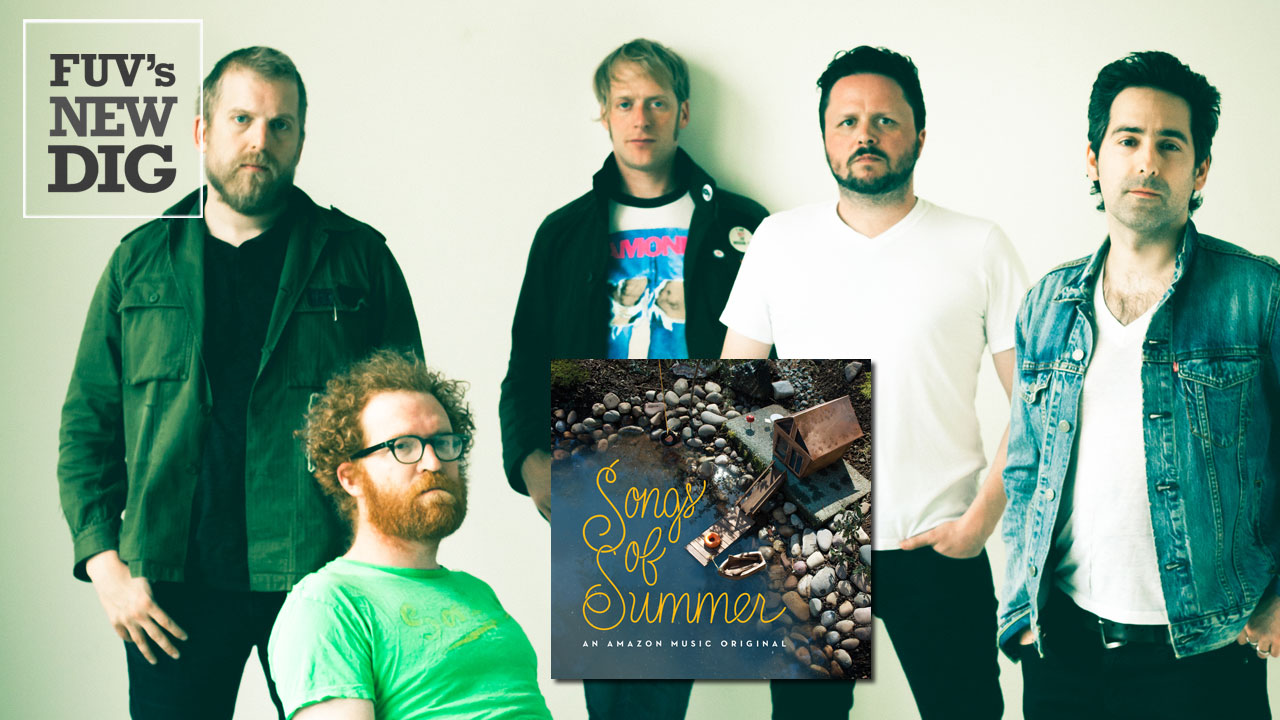 Songs Of Summer
An Amazon Music Original
Various Artists
Songs Of Summer is a new collection of songs, curated by Amazon, that is available for download or streaming via Amazon's Prime Music service. Featuring 36 selections from a variety of contemporary, indie, and alternative acts, this playlist is geared to be a cool soundtrack for the lazy, hazy days of summer.
The breadth of material within Songs Of Summer is wide, combining newly-written songs with fresh covers of summery classics. There are scores of songs that are synonymous with summer and some of them appear here. Brandi Carlile revisits the Beach Boys' masterpiece "God Only Knows." Teddy Thompson and Kelly Jones, who have just collaborated on their own new album called Little Windows, strip down Katrina and the Waves' horn-punctuated Eighties classic "Walking On Sunshine" without losing any of the song's catchiness.
Elsewhere, Eric Hutchinson tackles Bobby McFerrin's "Don't Worry, Be Happy." The duo Escondido revisits Seals and Crofts' timeless "Summer Breeze" and Passenger updates Otis Redding's "(Sittin' On) The Dock Of The Bay." New, original summer odes are plentiful here as well. Blitzen Trapper contributes the country rocker "Summer Rain" while Ryan Bingham checks in with the tough "Kindred Mountain High." Vampire Weekend's Chris Baio, who performs solo as Baio, offers us "Don't Fight Fate."  Other artists in the mix include Laura Gibson, ALO (Animal Liberation Orchestra), Stephen Kellogg, and Guster's Ryan Miller.
Songs Of Summer is the latest in a series of themed playlists from the folks at Amazon Music and it's sure to be one heard at the beach, the park, the backyard barbeque, or wherever summery good times are happening.