Son Little: The Sheen Center 2020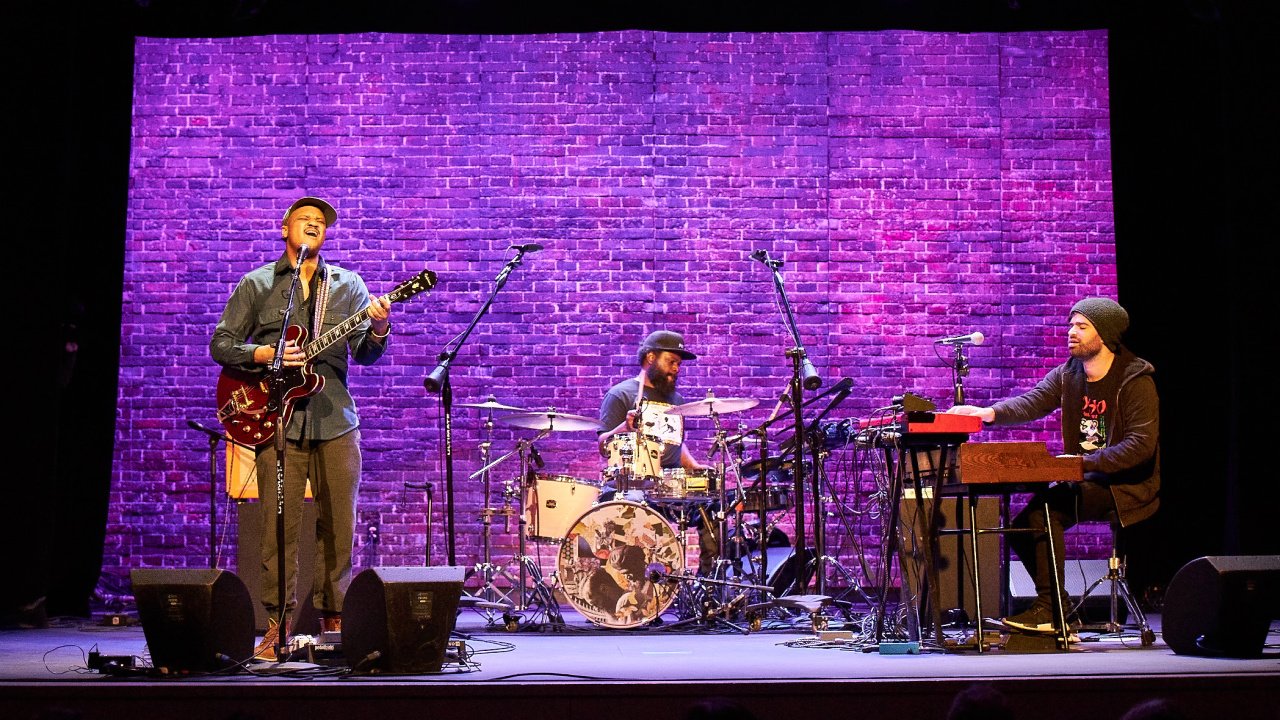 Son Little, the singer, songwriter and guitarist Aaron Livingston, is a rare talent who combines elements of rock, soul and folk into a style that defies categorization. He's not quite a soul man or a rock and roll troubadour and his music is neither old school or modern. But all this is not what matters about Son Little. What matters is that his music is raw and it's real.
Livingston was born in Los Angeles and later found his way to Philadelphia, which became his adopted hometown. He worked with the Roots, Hezekiah, MHz Legacy and RJD2. In 2011, he teamed up with RJD2 to form the duo, Icebird, and they released one album. In 2014, as Son Little, he released the EP,  Things I Forgot, which served as a calling card for his 2015 self-titled debut album. His second album was 2017's New Magic. In addition to a recent EP, Invisible, he has released his third album this winter, Aloha.
Despite its title, Aloha has nothing to do with Hawaii. In fact, the album was recorded in Paris with producer Renaud Letang. For Son Little, this new album was an exercise in learning to relinquish control. The recording of the album was a somewhat nerve-wracking experience for Livingston that tested his patience, but he clearly rose through those challenges and obstacles with a positive perspective that's reflected in the album's sunny title.
The night before the Aloha's release, Son Little and his band joined me and a crowd of WFUV Marquee members for an FUV Live show at the Sheen Center for Thought and Culture in New York City. You can hear the whole performance on 90.7 at 6 p.m. EST tonight, or anytime in the player above.
Setlist:
Neve Give Up
Suffer
Hey Rose
Mahalia
About her. again.
O Me O My
The Middle
Letter Bound
Mad About You
The River
[Recorded: 1/30/20; Engineers: Hear No Evil and Jim O'Hara; Producer: Sarah Wardrop]