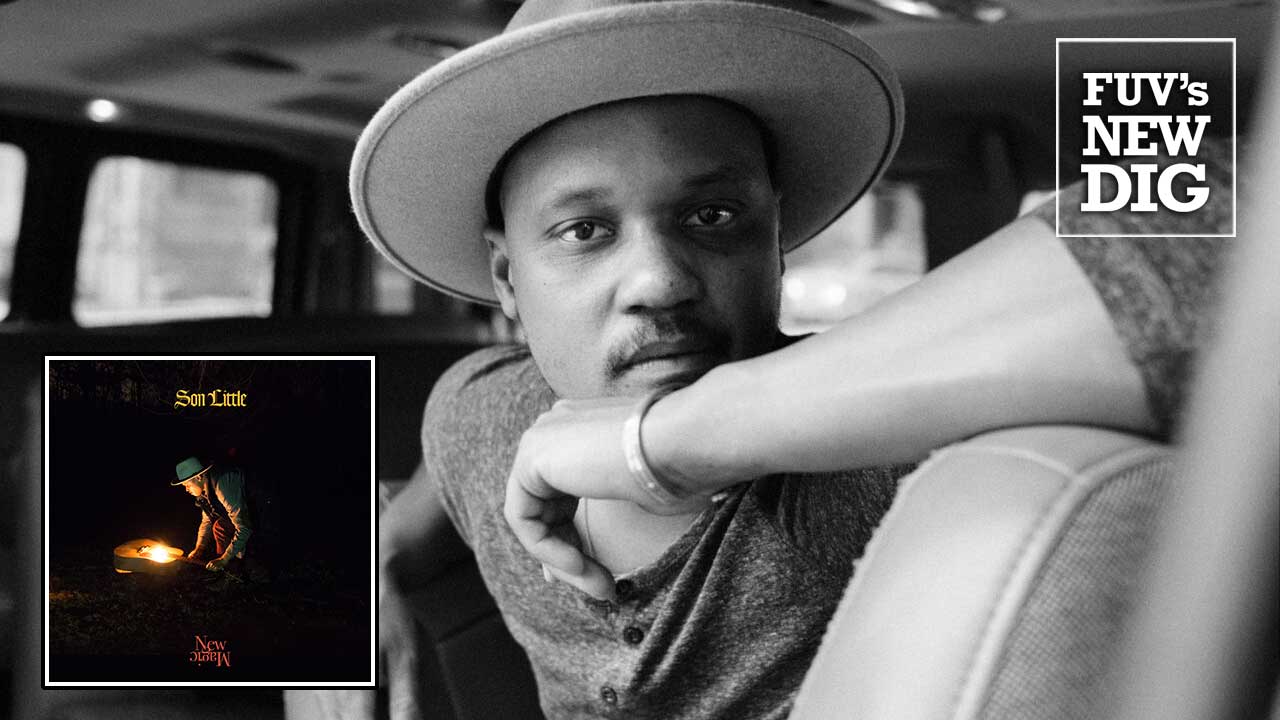 Son Little
New Magic
ANTI-
Sometimes, a little magic is all one needs. Son Little discovered this fact and now shares the fruits of its influence on his second album, New Magic.
Son Little is Aaron Livingston, a singer, songwriter, and guitarist who calls Philadelphia his home. His first release as Son Little was a 2014 EP, Things I Forgot followed a year later by his self-titled debut album. Two years later, his second release, New Magic, finds Little back on his feet and embracing rhythm and blues, soul, gospel, blues and rock and roll. However, he looked for a different way to approach songwriting for his sophomore album.
He pulled together Son Little by gathering songs from different places and sources, but New Magic was conceived from a singular mindset and vision. It was Little's desire to build the new album with songs that were written during a focused and uninterrupted period of time, but finding creative clarity was challenging. As he explains in his bio, the distractions from touring in the wake of his first album were compromising his artistic process.
In time, though, the creative juices did start flowing. They began in earnest last year, when Little was on tour in the Northern Territory of Australia. There, he found the time and headspace he was looking for, and with the help of a borrowed, left-handed acoustic guitar, new songs started to come forth.
"Kimberly's Mine" is where the magic begins. It's a late night, passionate, soulful slow burn that smolders on Little's emotionally charged vocal. The sun shines warmly on the easy groove of "Blue Magic (Waikiki)," a song that was floating around in Little's head for a while.
A vintage R&B vibe permeates throughout New Magic, allowing various influences to come through, like gospel in "O Me O My" and a funky dose of vintage '70s street soul in "Charging Bull," reminiscent of Curtis Mayfield in his prime.
"Mad About You" may be a simple ballad, but there is nothing simple about the fervent feelings Little expresses in the song. Passion exudes from "The Middle," a haunting blues number augmented by violin, jabs of electric guitar, and an eerie choir. That moody atmosphere is brightened by the punchy "Bread And Butter," the swampy blues of "ASAP," and the sparsely-arranged "Letter Bound."
New Magic closes out in a contemplative mood, with the beautifully slow and meditative "Demon In The Dark."
Little's second album is deceivingly simple, packing a great deal of emotion and love into its concise melodies. Dreamy and thoughtful, Little's sparse arrangements and his heartfelt lyrics sink into the subconscious.  New Magic is a treat as Little effectively weaves together soul, gospel, blues and rock. The result is special, and with the Philly musician's magic sweetening the mix, it all becomes extraordinary.
FUV Live will feature a session with Son Little on Thursday, September 21, at 8 p.m., EDT.