Solid Sound Laughs: John Hodgman Interview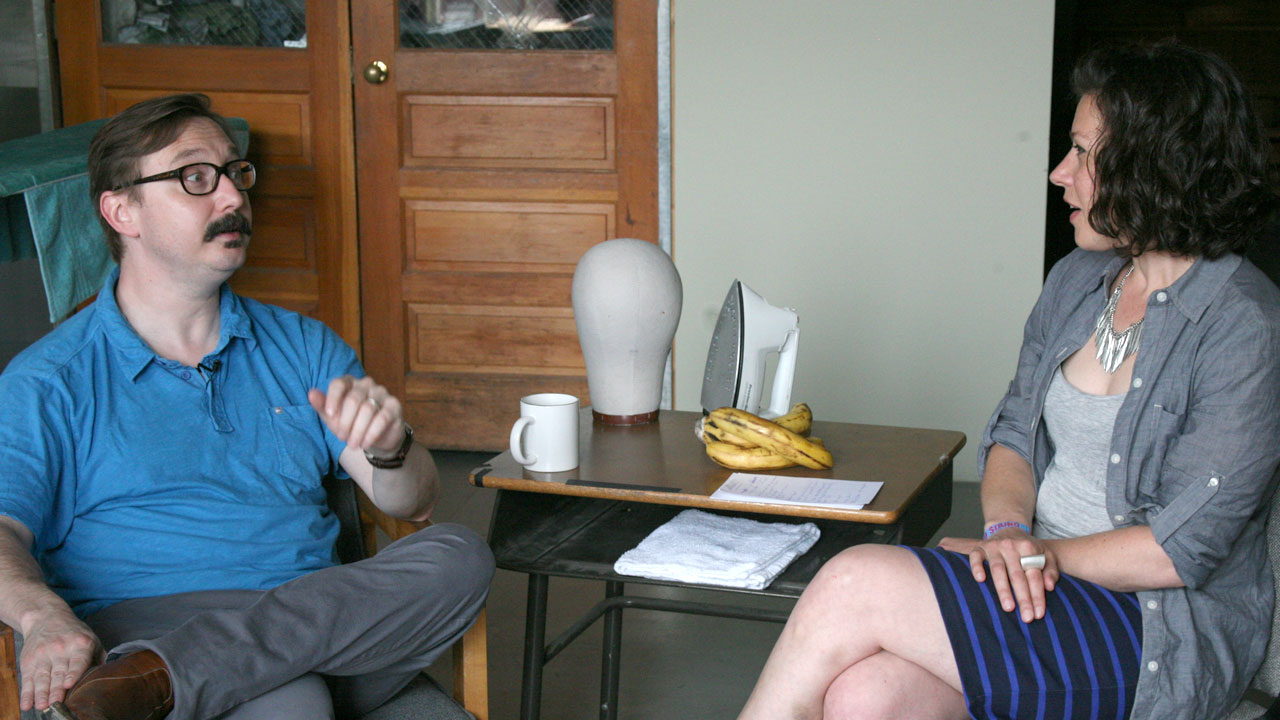 WFUV's Carmel Holt talks with comedian and Wilco concert host John Hodgman (The Daily Show) at the Solid Sound Festival 2013 in North Adams, MA.

They chatted backstage at MASS MoCA about Wilco's all-request show, the use of the Randomizer in choosing the songs, world-ending prophecies and how to prepare for the collapse of civilization, what to do with extra mayonnaise and urine, his comedy special, the Gowanus canal, and how comedy came to be part of this recurring festival of art, music and silliness.

Funding for WFUV's ongoing coverage of live concerts and festivals comes from The Agnes Varis Trust, supporting affordable access to the arts, education and healthcare.