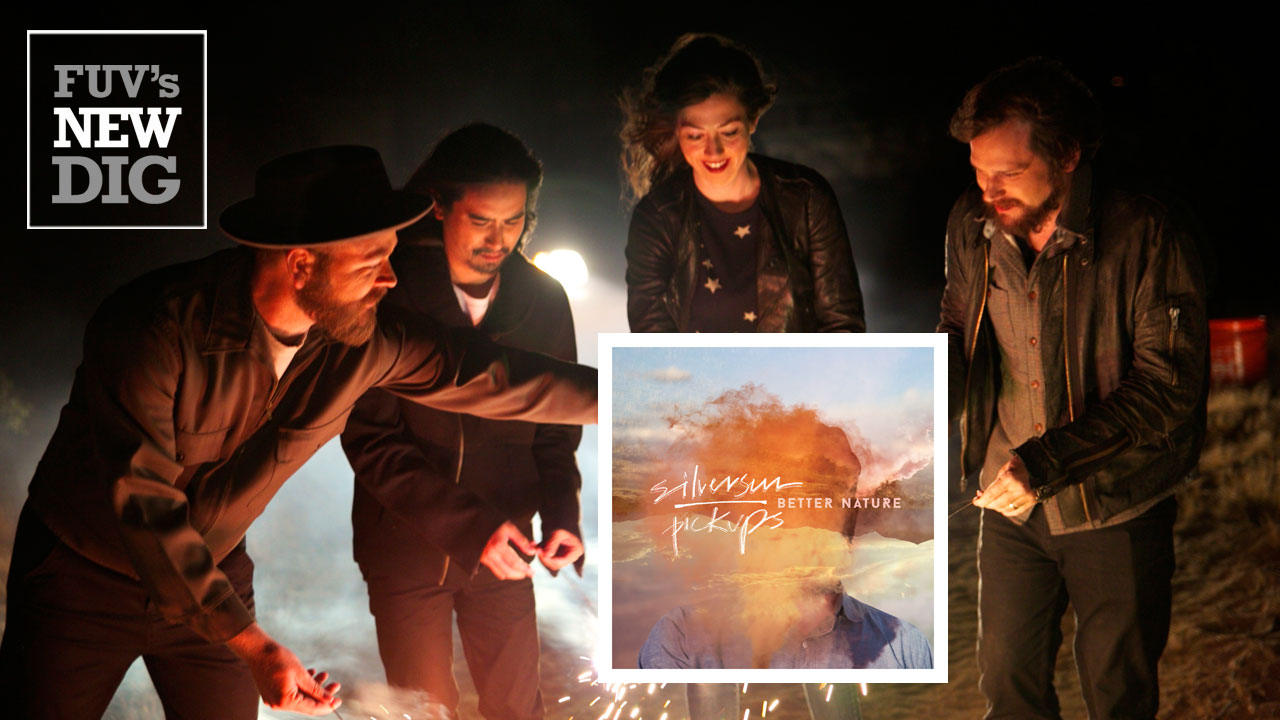 Better Nature
Silversun Pickups
New Machine Recordings Records
Hailing from the Silver Lake section of Los Angeles, Silversun Pickups rose from that city's club scene and have spent the last 13 years at the crossroads of being indie darlings and more arena-ready, mainstream rockers. After three albums with the indie label Dangerbird, Silversun Pickups took control of their own destiny, decided to crowdsource via PledgeMusic, and finally released a fourth album, Better Nature, on their own New Machine Recordings.
Jacknife Lee (U2, Taylor Swift, Elle King), who produced the band's last release, 2012's Neck Of The Woods, returns to helm Better Nature. With Lee's guidance, Silversun Pickups take their rough-and-tumble, guitar-based dynamics and coat them with an extra layer of shine. But while the band's past work is still evident on this album, a shift—which the band describes as "liberation" on their PledgeMusic page—is evident. Their mainstream rock instincts have found equal footing with polished electronic pop.
Riff-heavy songs like "Pins And Needles" and the driving electro-rocker "Nightlight," with its anthemic chorus, are ideal examples of the sheer power that drives what are, essentially, pop songs. Utilizing vibraphone on "Tapedeck," the band smartly displays its techno-pop talents. "Latchkey Kids" is a blissed-out, pedal-to-the-metal rock song.
Lead singer and guitarist Brian Aubert always demands attention with his siren-like voice, but it's the propulsive rhythm section of bassist Nikki Monninger, who shares lead vocals on "Circadian Rhythm (Last Dance)," and drummer Christopher Guanlao that gives Silversun Pickups its aural force. The quartet pushes for vast and impressive sonic heights on Better Nature, galvanizing songs with the dense buzz of Aubert's guitar or keyboardist Joe Lester's flourishes (their live set pushes him to the forefront). Those lofty aspirations bookend the album too: the epically hazy "Cradle (Better Nature)," which drifts away as if falling into a dream, kicks off Better Nature while "The Wild Kind" serves as an exquisite grand finale.
Silversun Pickups' grandeur and scope has always set them apart, as has their mix of pop-sweetened grunge and gloss. The latter is more present on Better Nature, pointing to a band still restlessly dissecting its identity over a decade into its existence. While Silversun Pickups' ultimate direction might still be in flux, they've landed squarely in a fresh place on this new album.
More:
Silversun Pickups - FUV Live - 2015
Silversun Pickups - Words and Music - 2012
Silversun Pickups - TAS in Session - 2012