Shearwater - Live at SXSW - 2012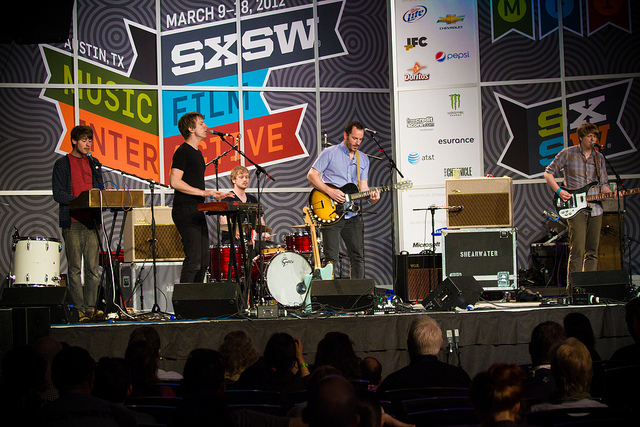 Jonathan Meiburg was in great voice Friday afternoon for the WFUV showcase at SXSW. Shearwater, the band he founded with Will Sheff out of Okkervil River in '99, has seen a burst of attention come their way this year for their 8th album, Animal Joy, which they did a big chunk of for the FUV live broadcast.
It was a cool set, after starting out with a deeper cut they went into the first half of Animal Joy, in sequence. There's a real arc to the songs, they create an atmosphere that slowly builds to a grand finish -- which you can see the video of the last song, below.
The crowd did what you do during a deep, cerebral, prog-rocky performance: They sat, rapt, nodding their heads, and we agree. Yes, yes.
Set List:
The Snow Leopard
Animal Life
Breaking the Yearlings
Dread Sovereign
You As You Were
Insolence