Ryan Ruocco Joins One On One To Discuss The Legacy Of Vin Scully View Waveform Editor Create Player Generate Video Download Edit Delete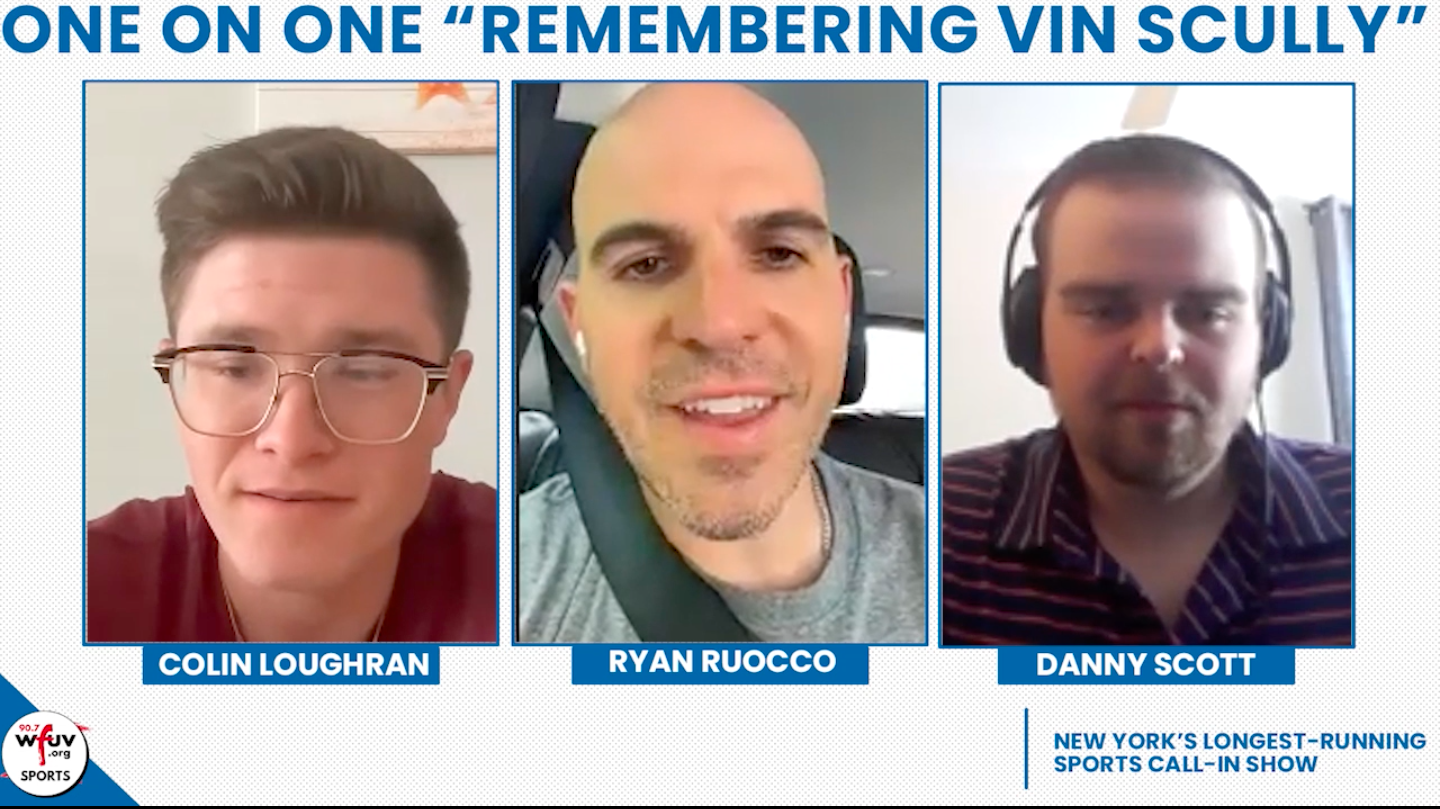 Ryan Ruocco joins Danny Scott and Colin Loughran to discuss the life and legacy of Vin Scully. From his days at Fordham to being the voice of the Dodgers for over 65 years Scully left a legacy that was unmatched and one that played a major role in Ryan Ruocco's ascension into one of the nation's top broadcasters.
Listen to the full interview, along with all other episodes of One on One on our podcast platforms, wfuvsports.org or on YouTube. 
FOLLOW US: Twitter: @wfuvsports Instagram: @wfuv_sports Facebook: WFUV Sports YouTube: WFUV Sports