Richard Thompson: The Loft at City Winery 2018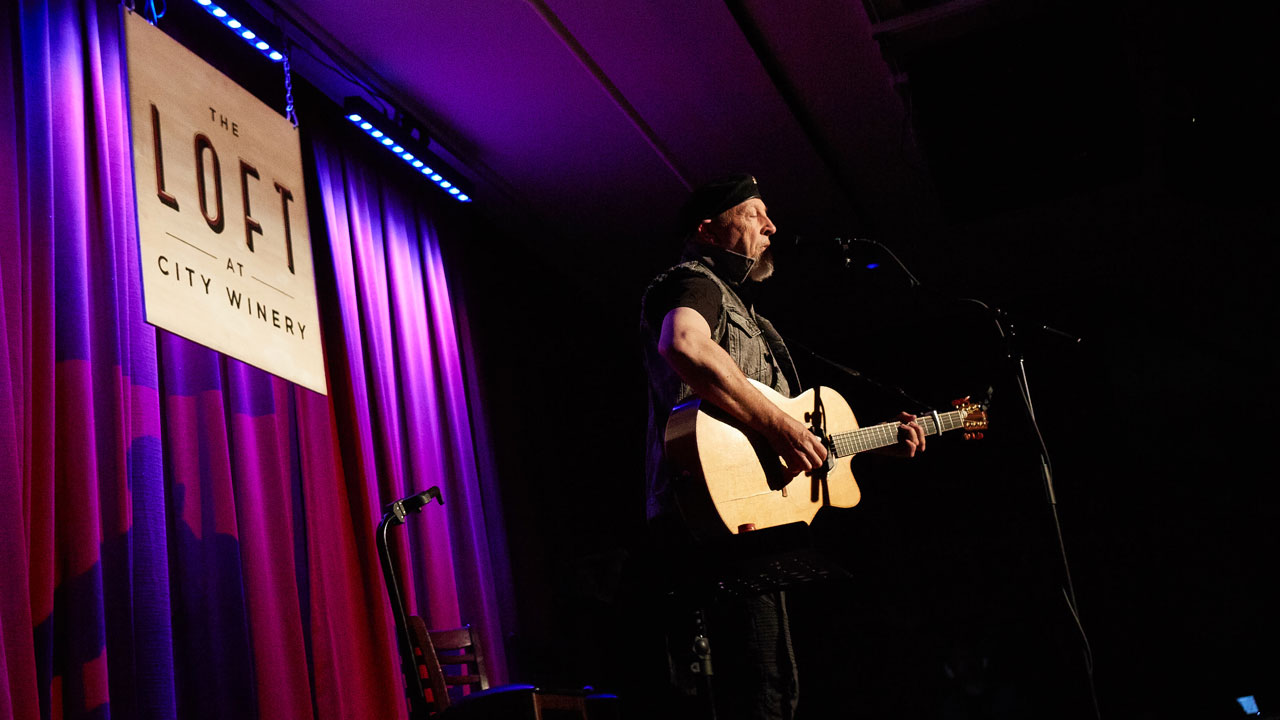 Richard Thompson, who has released a brand new album, 13 Rivers, excels at all facets of his art. He is a revered songwriter who has amassed a rich and staggeringly consistent catalog of music, stretching over 50 years. As a vocalist, his gruff, authoritative voice is capable of delivering both snarling, biting commentary and tender expressions of love. Thompson is also a celebrated guitarist with a singular style and technique that sets him apart from all of his peers.
Thompson was a founding member of Fairport Convention, a group of British folk rock titans. Upon forming in 1967, Fairport Convention was part of a new musical movement that merged Britain's folk traditions with rock. Thompson was at the core of Fairport Convention's first five albums, but by the beginning of 1971, he left the band to pursue other interests, including a solo career. Since 1972, he has released 16 solo studio albums as well as six collaborations with his ex-wife and former music partner, Linda Thompson. In addition, there have been assorted fan club and boutique releases, live collections, and compilations.
He is back in 2018 with 13 Rivers, a masterful collection that possesses all of the hallmarks of an instant Thompson classic. Although the album showcases his more electric side, Thompson treated the enthusiastic Marquee crowd at The Loft at City Winery to roughly half of 13 Rivers in acoustic form.
For me, the opportunity to once again spend time with this masterful musician was an absolute thrill and a lot of fun. As you'll hear below, not only is Thompson a brilliant artist, he's very funny too.
Setlist:
Trying
The Rattle Within
My Rock, My Rope
Bones of Gilead
The Storm Won't Come
Her Love Was Meant For Me
Back Street Slide
A Love You Can't Survive
Encore:
1952 Vincent Black Lightning
Dry My Tears and Move On
[recorded: 9/5/18]