Richard Barone - FUV Live - 2014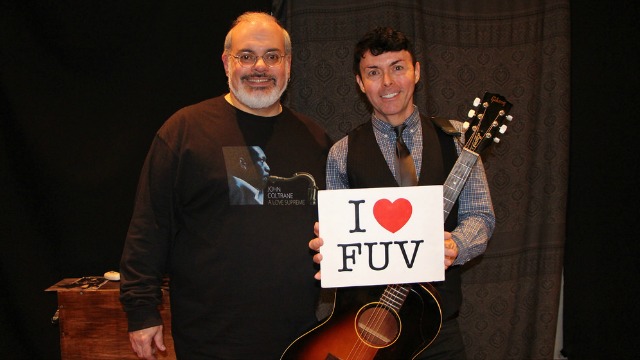 I've been a fan of Richard Barone's music going back to my beginnings at WFUV when he was still a member of the Bongos. Their 1983 song "Numbers With Wings" was my introduction to their music and to the music scene in Hoboken. Richard first joined me on the air at WFUV in 1993 when promoting his third solo album, Clouds Over Eden. Many years and many WFUV studio sessions later, Richard returns to promote his appearance at Outpost in the Burbs (in Montclair, New Jersey) this Friday. Richard will front an "in the round" evening with guest singer-songwriters Milton, Jeffrey Gaines and Deni Bonet.
In his most recent visit to WFUV, Richard performs a few songs, including a new one and a Velvet Underground favorite. In addition, we discuss the re-issue of the Bongos' first album and the debut appearance of a lost collection of previously unreleased Bongos music.
[recorded: 05/02/14]
More from the FUV Vault: