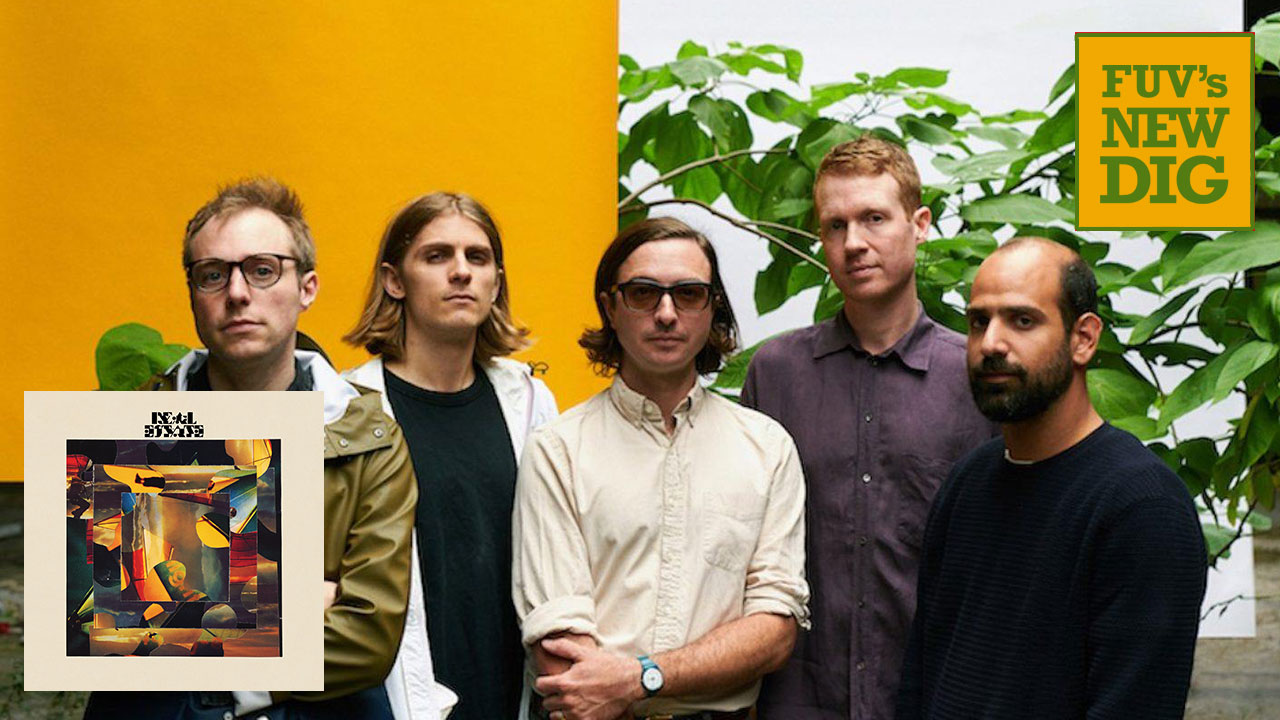 Real Estate
The Main Thing
Domino Records
Real Estate has recorded haunting, melodically rich, guitar-driven pop for more than a decade. With their fifth album, The Main Thing, Real Estate enriches that sound with subtle enhancements, resulting in a delightful tour de force.
Formed in Ridgewood, New Jersey, Real Estate emerged in late 2009 with their self-titled debut album. At its outset, the band was a quartet featuring lead singer, main songwriter, and multi-instrumentalist Martin Courtney, bassist Alex Bleeker, guitarist Matthew Mondanile and drummer Etienne Pierre Duguay. But the lineup has been shifted considerably over the last decade. Duguay departed during the early sessions for their second album, Days, replaced by Jackson Pollis. Real Estate expanded to a quintet with keyboardist Jonah Maurer (soon replaced by keyboardist Matt Kallman). Both Kallman and Pollis were on board 2014's Atlas.
But in 2016, Mondanile was dismissed due to allegations of sexual misconduct. Julian Lynch stepped in as lead guitarist. This lineup debuted on 2017's In Mind and they're back again for 2020's The Main Thing.
On The Main Thing, Real Estate expands their already vivid, dreamy guitar pop by calling on a handful of friends to help inject fresh ideas in the new material. Those friends include Amelia Meath and Nick Sanborn of Sylvan Esso; a string ensemble featuring cellist Jane Scarpantoni; and drummers Matt Barrick, ex of The Walkmen, and Aaron Johnston from Brazilian Girls. 
Real Estate's knack for creating atmosphere by slowly developing their melodies defines the album opener "Friday." Meath and Sanborn contribute to "Paper Cup," with Meath providing shimmering harmonies, which were recorded by Sanborn. Her harmonies add a lushness to the song's arrangement, which already sparkled with Kallman's keyboards.
"You," which has a complex guitar solo and unusual rhythms, couples its sweet melody with lyrics reflecting a father's words to his children. "Just dream your time away," sings Courtney/ "I see no better use for it, for soon you'll be awake."
The title track is pure power pop laced with some wonderful guitar. The short and sweet "November" leans on a dash of guitar jangle, reminiscent of early period R.E.M. and there's a whisper of George Harrison's deft guitarmanship in the gorgeous, lightly jazzy "Falling Down."
The most complex track on the album is "Also A But" which muses on a looming disaster: "Floating atop a mushroom cloud." It's a thick, psychedelic haze of a track, urged on by a freeflowing jam. Ideas of mortality sift through "Shallow Sun," but it avoids despondency by coupling Courtney's words with a heartening melody.
Kevin McMahon, who also worked on Days, produced, engineered and mixed The Main Thing which was recorded in upstate New York. Songwriting credits on all songs are shared by the five members of the band. This past autumn, the band revealed another passion: their own signature red wine, called 2016 Reality Estates Red Blend.
The Main Thing is a welcome escape during an uncertain times: a dazzling kaleidoscope of vivid melodies. Real Estate's songs are layered with a fresh complexity, but skirt a huge overhaul to their sound. Instead, Courtney and his bandsmates opted for subtle tweaks and inspired collaborations with good pals. A little help from friends is something we can all relate to these days.