Ready for the Majors? Francisco Alvarez's Journey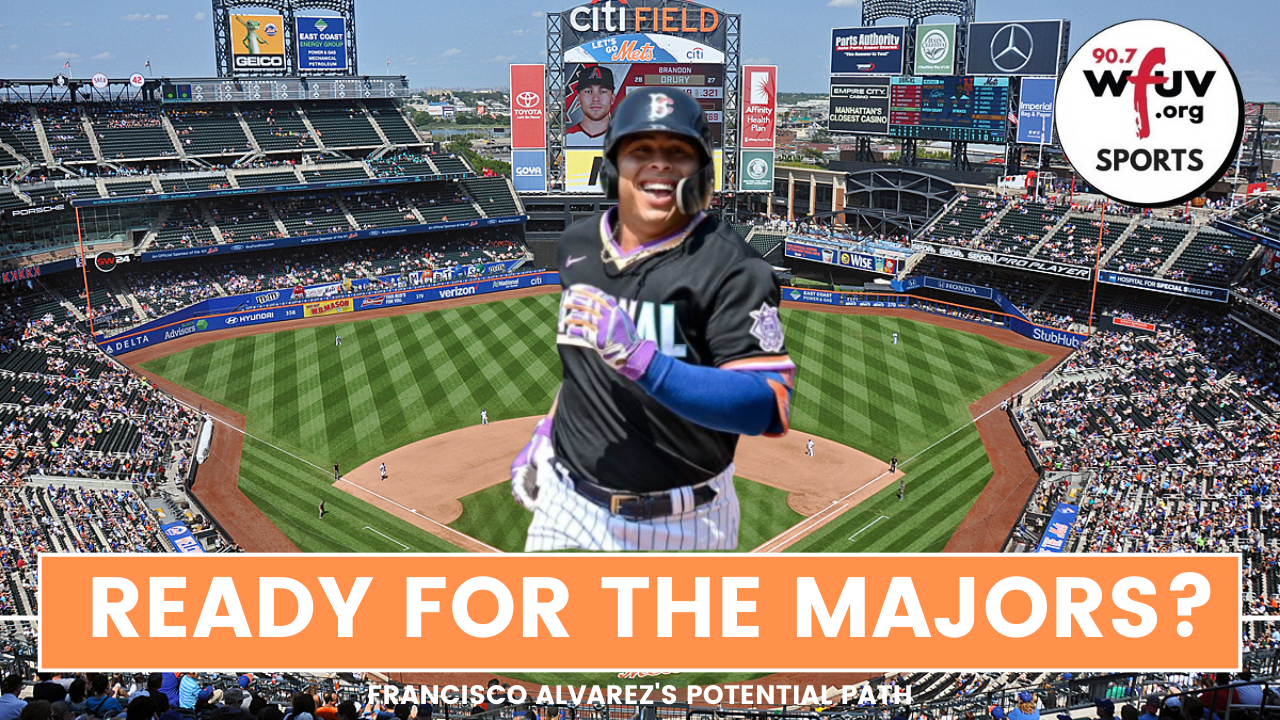 The New York Mets have developed immense talent in their minor league systems over the years, and the next generation of Mets players are readier than ever. Francisco Alvarez has been all the rage as a prospect, ranking 6th overall in MLB. Now with his journey nearing a major league debut, where can this 20-year-old fit in? More importantly, what can he do?
Listen or watch Maddie Bimonte's report "Ready for the Majors" to learn more about Alvarez and his potential major league talent.
Photo/Graphics credit: Pexels.com, the New York Post, metsminors.net, metsmerizedonline.com, baseballamerica.com, Twitter, MLB.com, MILB.com, and northjersey.com.
For more special features, postgame reports, follow our NY Mets beat reporters all season long for WFUV Sports.
FOLLOW US:
Twitter: @wfuvsports
Instagram: @wfuv_sports
Facebook: WFUV Sports