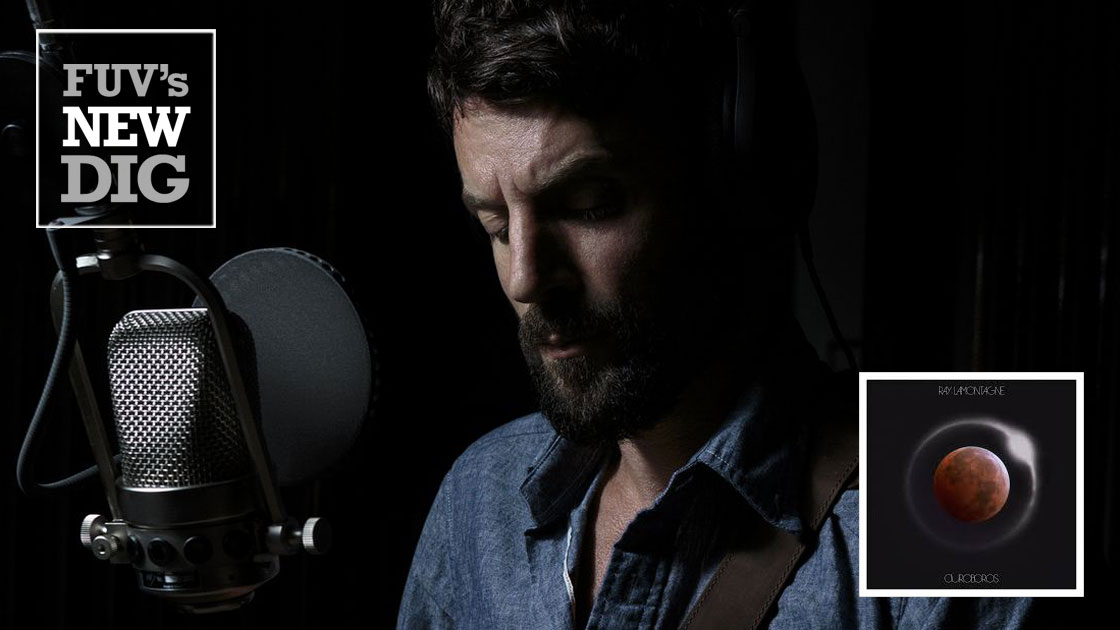 Ouroboros
Ray LaMontagne
RCA Records
Since emerging in 2004 with his debut album, Trouble, Ray LaMontagne has been unwilling to stand still creatively for very long. On Ouroboros, his sixth album,  LaMontagne stretches out more than ever, resulting in a redefining moment for the singer and songwriter with the smoky, baritone voice.
Ouroboros is the follow up to 2014's Supernova. That album, produced by the Black Keys' Dan Auerbach, was a significant departure for LaMontagne. Ouroboros takes matters to the next level; it's a deeply personal album that succeeds as one entity, not a collection of loose songs. LaMontagne, who initially struggled with shaping his older songs for the new album, developed his original demos with co-producer and friend Jim James of My Morning Jacket, coloring and enriching what they had to create Ouroboros.
LaMontagne chose to name the new album after an ancient symbol depicting a serpent devouring its own tail. The serpent forms the shape of a circle, representing the cyclical process of self-renewal and the eternal cycle. Ouroboros is very much a throwback to the late Sixties and Seventies when the album was regarded as the primary format for the presentation of music. LaMontagne envisioned a continuous stream of words and melody to be experienced as a whole, an approach that invites comparison to progressive rock.
The album is divided into two parts, each approximately twenty minutes in length, and each part consists of four songs. The album's groove invites prog-rock comparisons too. From the Ouroboros's cerebral "Homecoming" to the choral zenith of part one's finale, "While It Still Beats," to the instrumental, "A Murmuration Of Starlings," there's a warm, pastoral and soft psychedelic texture typical of Pink Floyd. LaMontagne relies entirely on sonics and atmospherics, bulding songs with layers of acoustic or buzzing electric guitars, piano, and keyboards washing over each other.
On occasion, James's involvement becomes heavily apparent; on tracks like "Hey, No Pressure," Ouroboros sounds like a close cousin to My Morning Jacket. But ultimately, James is the perfect collaborator for LaMontagne, helping his vivid creation come to light.
In the closing song on Ouroboros, "Wouldn't It Make A Lovely Photograph," LaMontagne sings, "Ya never gonna to hear this song on the radio." It's an interesting statement that's more of a boast than a declaration of defeat.
Ouroboros is an organically created, personal statement from LaMontagne. With this artistic rebirth, LaMontagne continues along an eternal path of self-renewal.