Question of the Day: Campfire Songs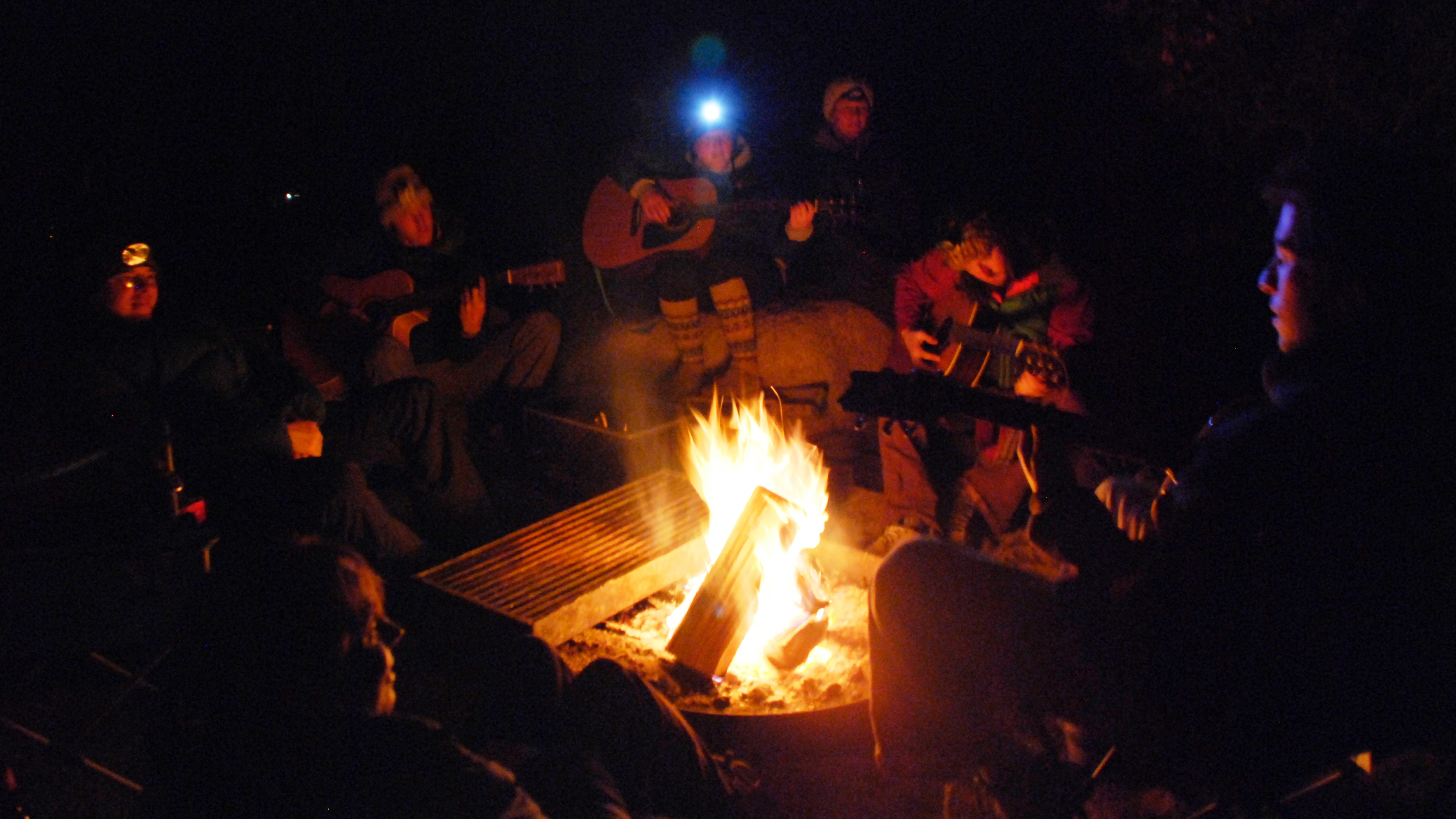 It's that time of year for sitting around the campfire, roasting marshmallows and singing songs. What songs go well with the sound of crickets and the smell of burning logs? Let us know and we'll spin a set of campfire songs.
Here's what we played after 9am:
Bruce Springsteen "State Trooper"
James Taylor "Fire and Rain"
The Beatles "Rocky Racoon"
Janis Joplin "Me & Bobby McGee"
Willie Nelson & Leon Russell "Don't Fence Me In"