Puss n Boots - FUV Live at Clearwater - 2014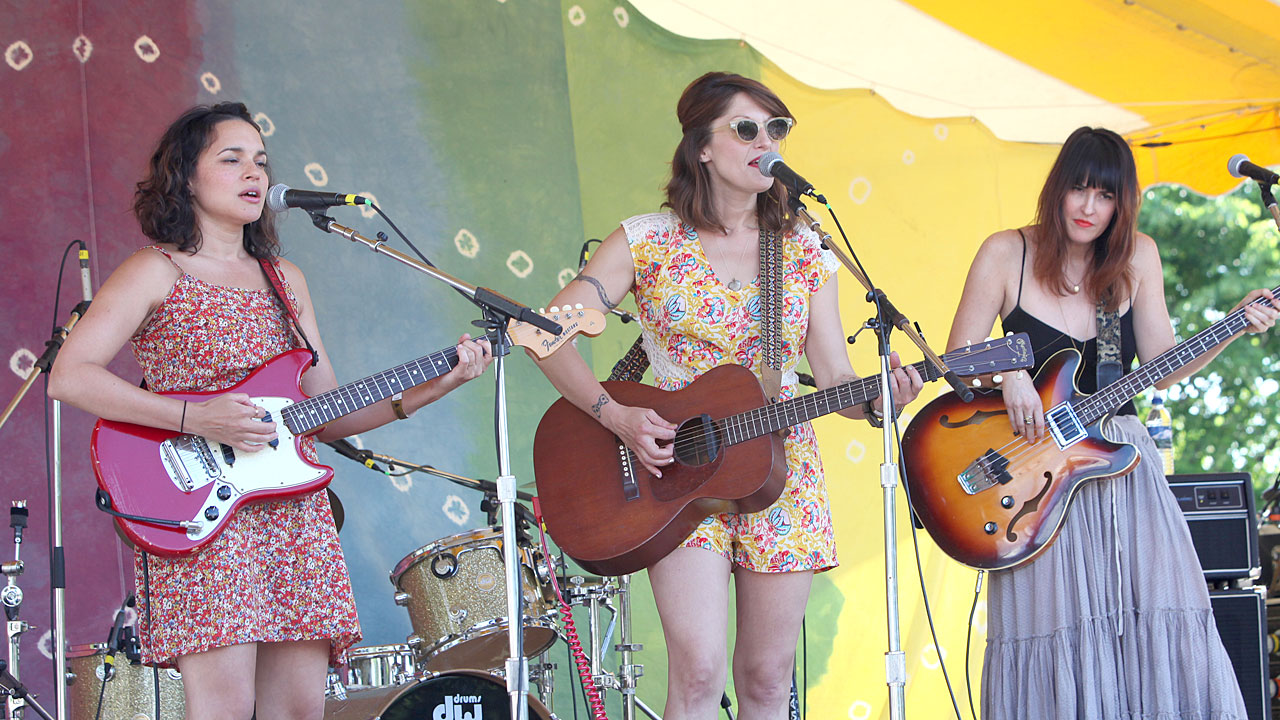 After playing together live for half a dozen years, Norah Jones, Sasha Dobson, and Catherine Popper finally decided it was time to make their collaboration formal as a band. Puss n Boots is a loose and fun new direction for the three friends, and their set today not only showcased their individual talents, but also how they've found the freedom to explore new musical landscapes together.
Catherine Popper, who is a go-to rock bass player and has been a member of both Ryan Adams and the Cardinals and Grace Potter & The Nocturnals, gets a chance to step to the fore and play guitar and sing. Sasha Dobson, a singer-songwriter from the jazz tradition, takes to the drums, and Norah Jones, also with jazz roots, enters her next chapter of delving into a variety of musical styles, and continues to stretch her musical limbs on electric and acoustic guitar.

Their set today was a preview of the upcoming debut album No Fools, No Fun, with fun mix of originals by all three members, and cool covers, including "Jesus, Etc." by Wilco, and set closer "Down By The River" by Neil Young. What a treat to see their first show of the upcoming tour!
Funding for WFUV's ongoing coverage of live concerts and festivals comes from The Agnes Varis Trust, supporting affordable access to the arts, education and healthcare.



More from the FUV Vault:
• Norah Jones Live Concert - Tarrytown Music Hall, 2012